Posted on | May 26, 2010 | 3 Comments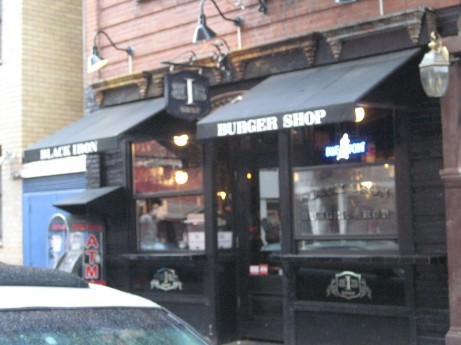 I'll admit that I was very excited when Black Iron Burger (540 East 5th Street at Avenue B) moved into the hood last year, replacing the waste-of-space Bouche Bar.  They did a great job on the renovation & now the space has an open feel with seats at the bar, plenty of high tables & a banquet table in the back.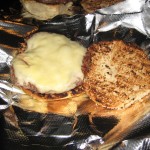 They have plenty of beers on tap, but my favorite is the Belfast Bay Lobster Ale.  Well, on to the burgers which is why we're here, right?  When I first started coming here, I had a big problem with the burgers as they tended to be overcooked & a little on the bland side.  Luckily, they've sorted these teething issues out.  I normally go for a cheeseburger with Cheddar which is not bad at around $7.50.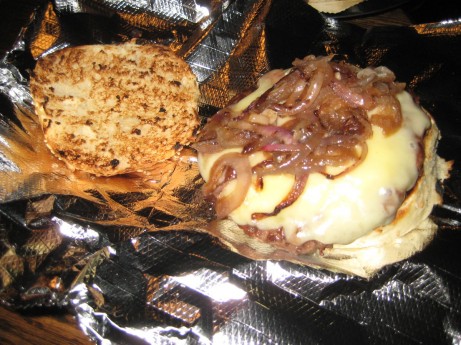 Some people opt for sauteed onions & other frills, but I like my burger 'naked', but obviously lettuce & tomatoes are available.  The sesame buns are always nicely toasted which is a major plus.  They also have a Black & Blue Burger which has Cajun blackening seasoning & blue cheese, I really like this one.  The fries here are good as are the homemade onion rings, but the real gem are the shakes which are made to order with an old school milkshake machine.
All in all, it's a decent burger, but my loyalty still lies with Royale.  I still do (& will continue) visit Black Iron from time to time.

Comments