Posted on | July 14, 2010 | 1 Comment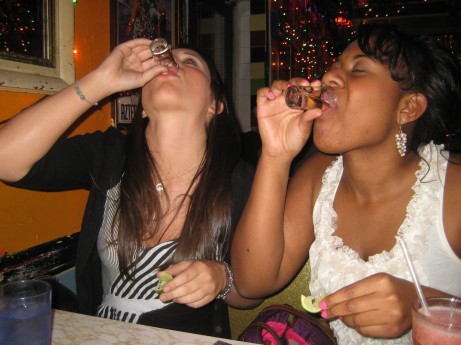 I've been going to Tortilla Flats for years (since I was a wee pup), but I've never had a chance to review the place till now.  Luckily, the last time that I went, I had my camera with me so I was able to take a few shots.  I'm really not sure how to describe Tortilla Flats, all I'll say is that it definitely not your typical restaurant.  More like Mexican Adult Disneyland…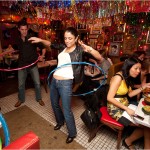 Monday & Tuesday are Bingo nights where a win gets your table shots of tequila (or the whole bar if you're sitting there).  Wednesdays (my Fav) is Hula Hoop Night where diners gyrate till they drop.  All in all pretty fun stuff.  There's an entire section dedicated to Ernest Borgine & on his birthday (Jan. 24th, but often celebrated in Feb.) things can get pretty out of hand, in a good way.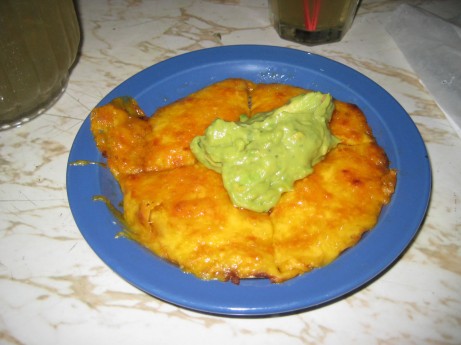 I'll admit that I'm more of a fan of the atmosphere and drinks (why else would I leave the East Village?) than the food, but the Queso Dip here is really damn good.  With Salsa & tortilla chips, it serves as an excellent base for all of the Tequila you're about to drink.  The Burrito Grande ($12) served with salad, rice & beans is enough to feed a small army & the Quesadillas aren't too shabby either.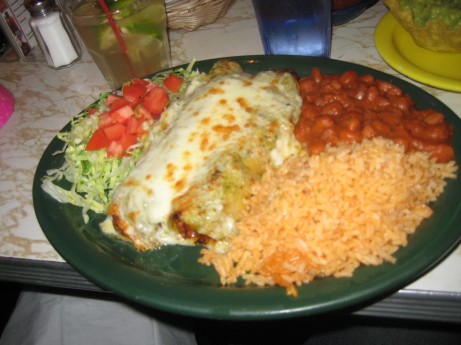 Like I said before, this is really a spot to hang out, drink & have fun, I'm not saying it's bad, but the food comes second (as does the hangover!)  If you go, ask to sit in Royston's section, you'll be glad you did!
Tortilla Flats: 767 Washington St. at West 12th St.
Comments