Posted on | September 23, 2010 | 2 Comments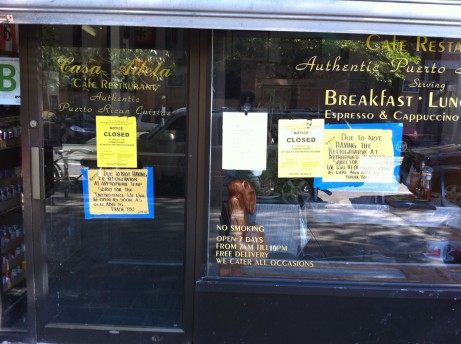 The Department of Health has continued their 'onslaught' of the East Village  & shuttered Pueroto Rican mainstay Casa Adela (66 Avenue C near 5th Street) two days ago.  As the sign indicates, the fridges were not at the proper temperature.  Hopefully they'll sort this out soon & return to do what they do best; serving up amazing rotisserie chicken & rice & beans!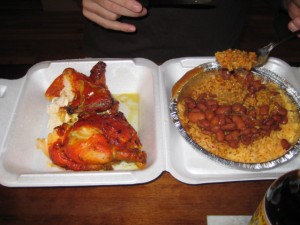 Update: They're open, review here.
Comments