Posted on | October 20, 2010 | 3 Comments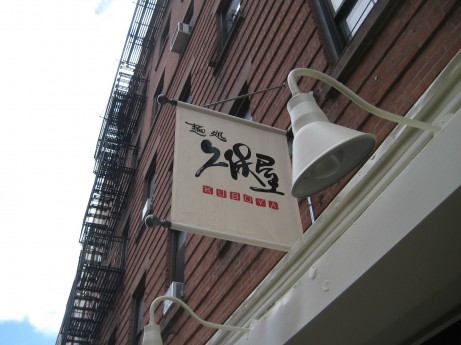 A few days ago I talked about Kuboya Ramen that popped up right next door to Minca, the much loved reigning champ on the block.  I questioned whether or not we need another Ramen spot on 5th street.  Well, I decided to check out Kuboya for myself & here's my review.
Firstly, I just want to mention that this is a brand new restaurant that is obviously finding it's legs, so I'm sure with time, the food & service will be better.
The space is nice enough, the owners really didn't do much to the old Le Gamin at all except install a small platform by the service area to make things a bit easier for the waitstaff.  The menu (which I believe said 'Pre-Opening Menu') is a bit of a mess, riddled with penned in corrections, price changes & spelling mistakes.  They serve 3 types of ramen, Shio, Shoyu & Miso (no vegetarian options) & staples such as gyoza.  Our waitress was nice enough, but there was a bit of a language barrier here & ordering was a chore.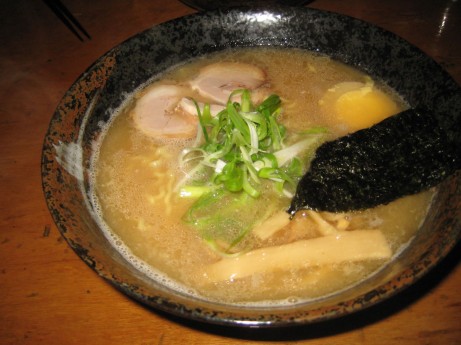 I ordered the Shoyu Ramen ($9) which is soy based.  I've had Shoyu elsewhere & the broth can really vary in color & consistency, this one was on the thicker side but packed in a lot of flavor.  Honestly,  I would buy a gallon of that stuff & drink it like a porky shake!  The slow roasted pork was good, really fatty, but I do wish that there was more in there.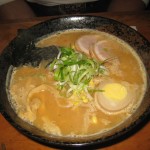 My Mom got the Miso Ramen ($9) & I tried the broth.  It was spicy, but also had a slight sweetness to it.  I thought I tasted roasted garlic, but after much conversation & slurping, we were unable to pinpoint the exact source.  We did, however both agree that my broth was far superior.  They don't have a liquor license yet, do drinks are limited to sodas, water & green tea.  We had the tea which took ages to arrive & had most likely been steeped/brewed for too long as it was mind-numbingly bitter.
I enjoyed my ramen at Kuboya, but the jury is still out on whether it's better than Minca next door.  I do wish them the best though & will go back in a few weeks to see if anything has changed.
Kuboya Ramen: 536 East 6th Street between Avenue A & B
Comments