Posted on | December 23, 2010 | 1 Comment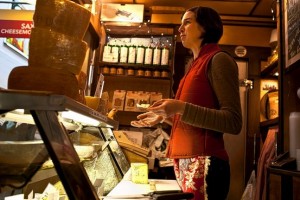 The Wall Street Journal published an article online a few days ago (link here) which features Anne Saxelby of Saxelby Cheesemongers pretty heavily.  Her cheese shop (which is excellent I might add, but a bit pricey) is located at booth 17 of Essex Street Market (120 Essex Street @ Delancey).
It's an interesting article about American cheese & has some funny commentary on Essex Market.  If you haven't been there, I reccommend you check it out, there are some great merchants all located under one roof.
Comments