Posted on | January 8, 2011 | 2 Comments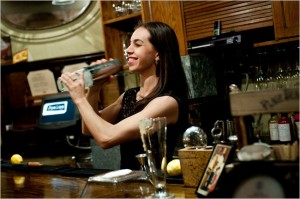 Frank Bruni of the NY Times Dining & Wine section gave 2 thumbs up to JoeDoe's (45 East 1st Street between 1st & 2nd Avenue) beer cocktails, in particular, the Honey Beer Cocktail.  Served in a salt-rimmed Pilsner glass, it's made up of Dale's Pale Ale, both lemon juice and jest & DH Krahn gin.
The Honey Beer, garnished with a lemon peel, is adult refreshment with a childish charm. Forgive it the too-cute double-entendre name.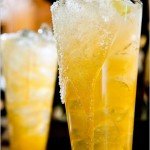 I've had brunch there a few times (review here), but haven't tried any of the cocktails (although I'll admit that they make an amazing Bloody Mary). I also enjoy the food there, so I guess I'll have to go back to try some of the drinks!
Má Pêche & John Dory also get nods.
Image credit; NY Times
Comments