Posted on | January 20, 2011 | 1 Comment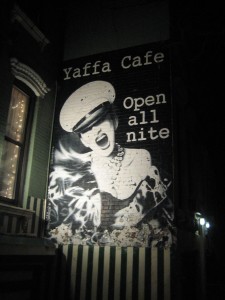 This is a bit of a nostalgic post for me as I used to go to Yaffa Cafe (97 Saint Marks Pl at 1st Avenue) a lot when I first moved into the 'hood in late 2001.  I preferred it over nearby 7A & Sidewalk Cafe for late night (they're 24 hours) food.
I returned a few days ago after midnight & not much has changed at the place.  I'm not exactly sure how to describe the decor, it really has to be seen to be fully understood.  Words just don't do it justice!  The menu is large & has plenty of dishes with Mediterranean influences as well as lots of vegetarian offerings.  We sat at the zebra & leopard print booth at the front & got started.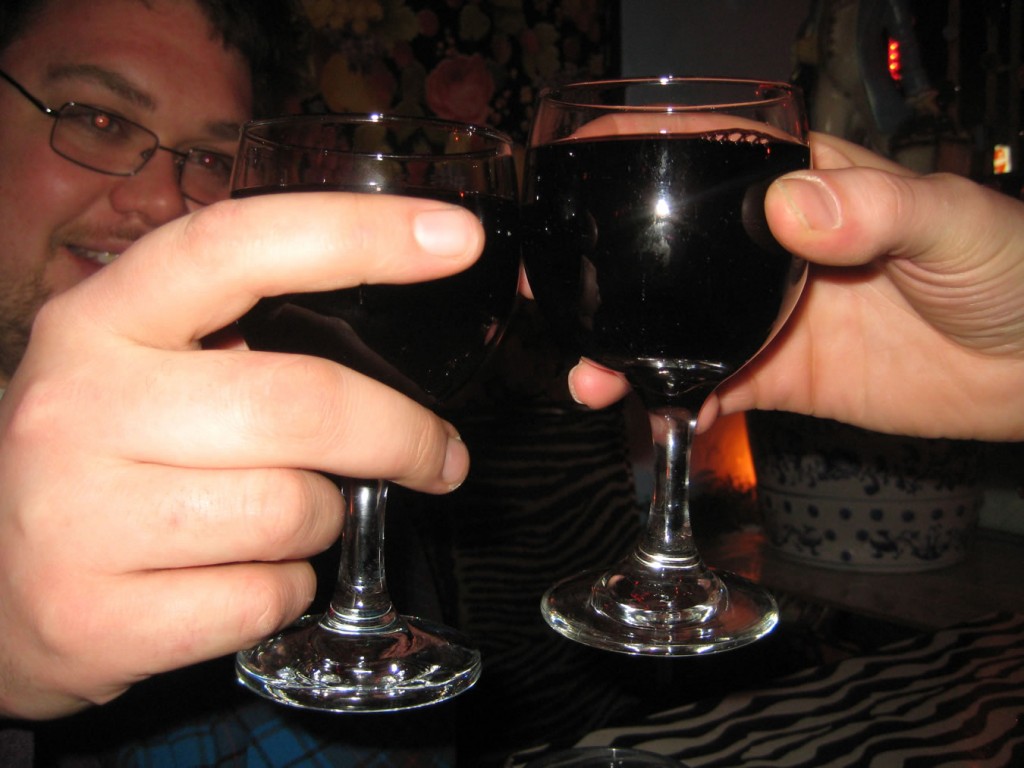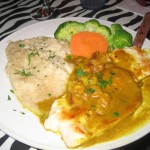 The guys decided to go with wine, while I played it safe & ordered a Corona.  It seems like we were all in the mood for chicken as all 3 dishes we ordered were made with chicken cutlets.  Dan ordered the curried chicken which came with steamed vegetables & mashed potatoes.  I tried a bit of it & it was pretty good.  The sauce wasn't too spicy so that suited me just fine.  The mashed potatoes were very creamy & most likely put through a ricer.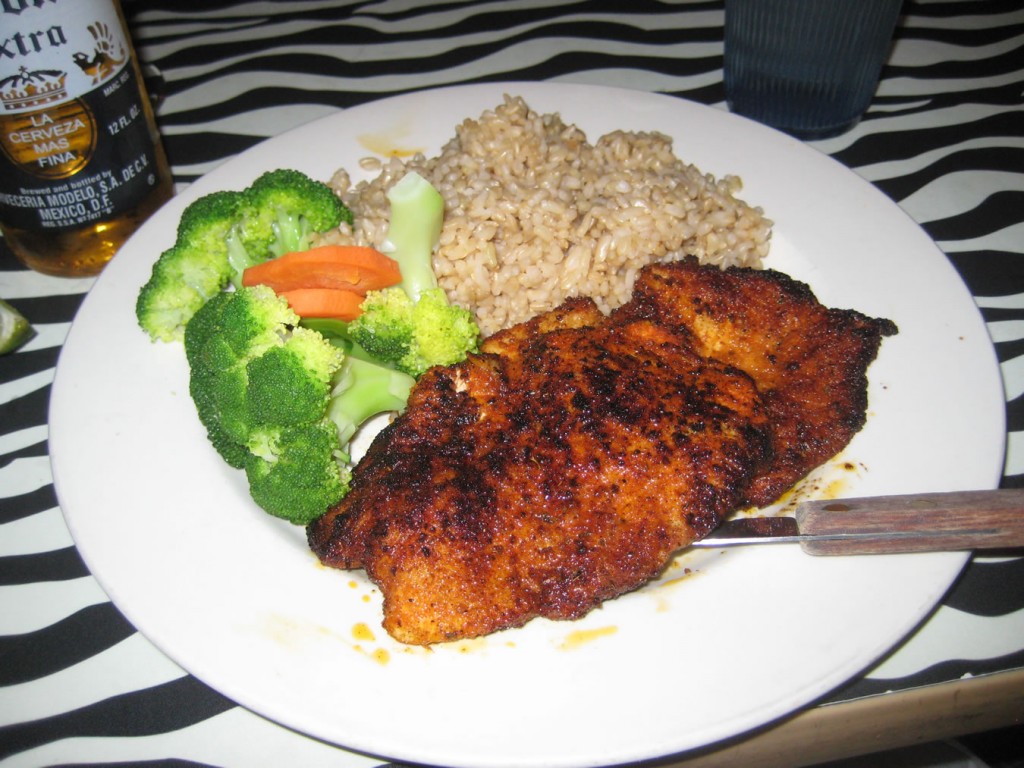 I ordered the Berber Chicken which was my go to dish back in the day. It's basically the same cut of chicken as the  curry, but covered in a spicy Cajun rub, most likely a variation on blackening spices.  I got it with brown rice & steamed vegetables (both Dan & I ordered salad, but I guess they made a mistake, we didn't bother to mention it).  Normally the Berber Chicken comes with a lemon basil sauce, but I requested carrot dressing which is absolutely delicious.  Probably derived from Japanese carrot ginger dressing, their version is much thicker & has a bit less ginger.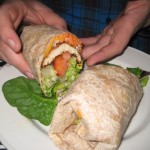 James also got the Berber Chicken, but in a whole wheat wrap that included rice, lettuce & tomatoes.  I didn't try it, but I'm pretty sure it was much like the dish that I ordered.  I'm just really happy that things are just as I remember at Yaffa Cafe.  The Berber Chicken is still my favorite dish, but I feel that I should eventually 'venture out' & try new things.  Bravo Yaffa!
Comments