Posted on | March 28, 2011 | No Comments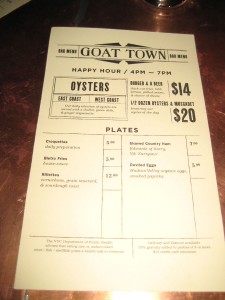 I've been posting quite a bit about Goat Town (511 East 5th Street between Avenue A & B) in the past few months because I really would like to see the restaurant do well.  I'll admit that the food is not 'knock your socks off' amazing, but there are a few dishes that they do very well & keep me coming back for more.
I've reviewed my New Years Eve meal & a regular sit-down dinner (here), so I wanted to take a look at the bar happy hour bar menu & a few new items that are available.  The bar menu (4-7pm) has a few additions; Beer (domestic) & a Burger for $14 or 1/2 dozen Oysters & a Muscadet for $20.  The strange thing is though, if you don't ask for the bar menu, you'll get the regular one & never know about these deals.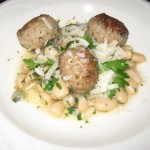 The menu continues to evolve & when I initially started going to Goat Town, there was actually no goat on the menu.  Eventually Goat Meatballs served with cannellini beans appeared on the menu quickly followed a few weeks after my a variation with cannellini puree. Both we good, but they're currently off of the menu.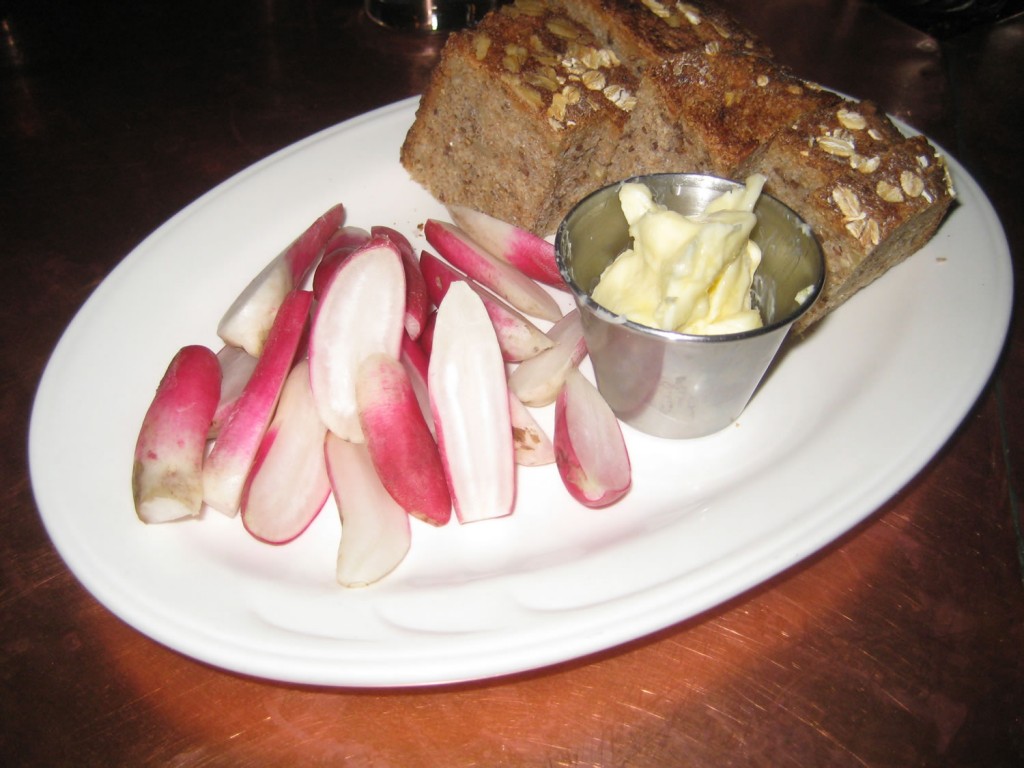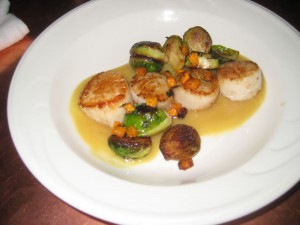 Another item that is no longer on the menu is the radishes with multi-grain bread.  Yeah, that's it, pretty damn simple, I didn't order it & I honestly had absolutely no interest at all.  The scallop special pictured to the left was amazing.  It came with brussel sprouts which normally aren't my favorite, but everything on the dish went well together.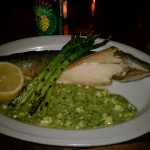 Another dish that I recently had & really enjoyed was the whole roasted Brook Trout.  It was served with grilled asparagus & gribiche and I thought it was outstanding.  Easily the most well received dish is the Steak Tartare.  I'm pretty picky about where I eat raw meat & Casimir has been my go-to spot so far, but Goat Town has them beat (& beaten badly).  All of the spices are already mixed into the Tartare & topped with a quail egg, so you're guaranteed the same experience every time.  It's really well seasoned, a little saltier than I'm used to, but absolutely delicious.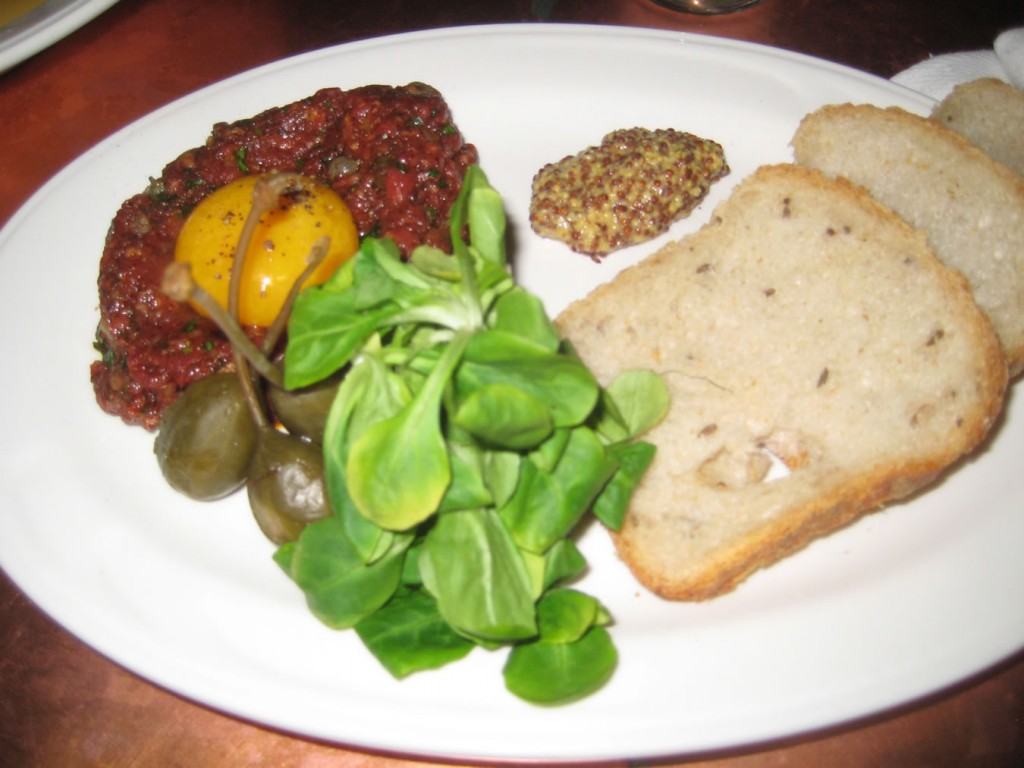 I continue to enjoy my meals at Goat Town, there's a great atmosphere & the food is good (a few dishes, such as the Steak Tartare are musts).  Besides a few occasions of burgers or fish being overcooked (rectified by the staff both times), I have nothing but praise for the place.
Comments