Posted on | April 28, 2011 | No Comments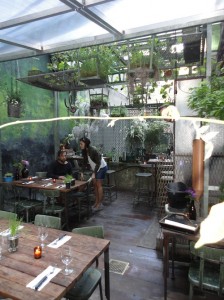 I still haven't been to the new Austrian restaurant Edi & The Wolf (102 Avenue C at 7th St.) yet, but I'll admit that I really do want to check it out.  A few days ago,  Grubstreet (via NY1) reports that their back patio should be opening any day now.  There aren't any pictures yet, but it'll hold 30 seats & be a similar decor to the interior.  It'll be great to have another outdoor space so close to home.
Update; Patio is open, I'll take pics as soon as possible.
Image via Paper & String
Comments