Posted on | May 14, 2011 | 1 Comment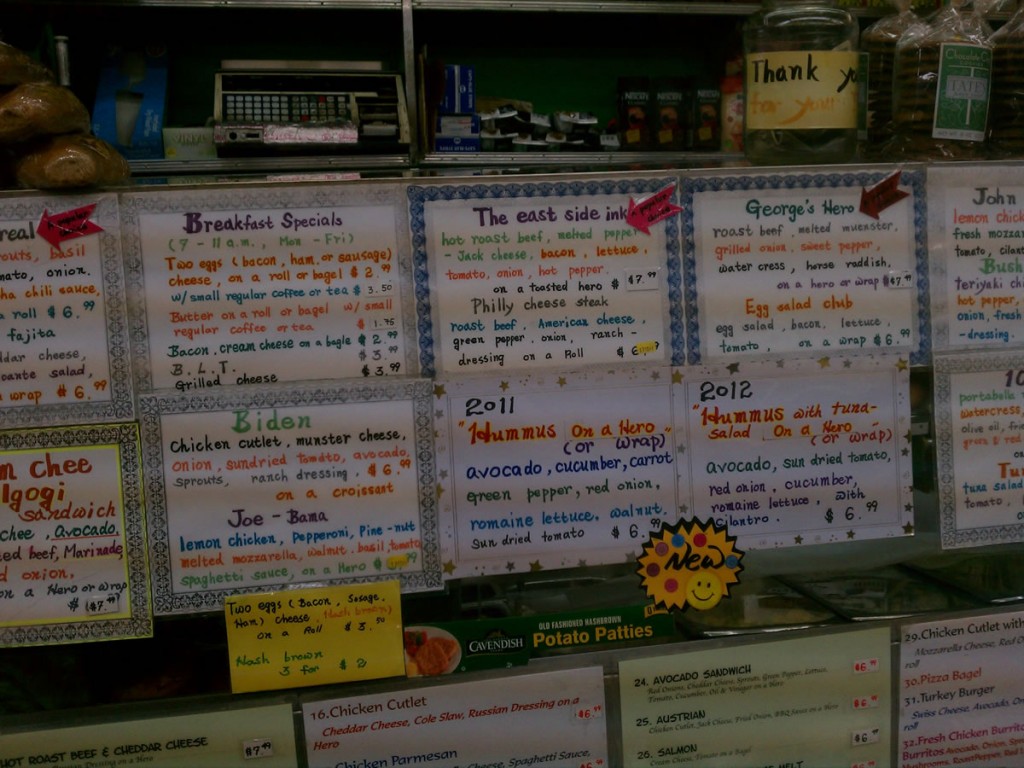 I doubt that there's an East Village resident that at hasn't bought a sandwich from Sunny & Annie whether it was on the way home from work, or stumbling around drunk on Avenue B.  My first experience with Sunny & Annie was in late 2001 when I needed some milk.  I figured that it was just a regular bodega but when I saw the massive hand-scribbled menu on the counter I figured I'd get a sandwich too.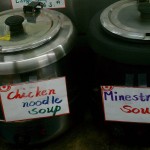 I can't remember exactly what I ordered, but I was hooked.  I don't know why, but there's something magical about the sandwiches there. They have a New York Magazine article posted that suggests that they must add a 'special ingredient' to make the sandwiches so addictive.  The John Kerry is popular & the P.H.O. Real made New York Magazine's 101 best sandwiches list at #98.  I prefer to mix & match ingredients (of which they have a lot).  The soups there are also very good & I've often had them delivered when I've been sick.
Speaking of delivery, these guys are open 24 hours & they're pretty quick to get to your house, day or night.  There's a decent selection of chips, beer (moderately priced) & household items.  While you're at the register, don't sleep on the awesome selection of Asian candy!  The main draw, however are the sandwiches; so if you're drunk, lazy or just plain hungry, try Sunny & Annie out!
Sunny & Annie: 94 Avenue B at 6th Street
(212) 677-3131
Comments