Posted on | May 16, 2011 | 4 Comments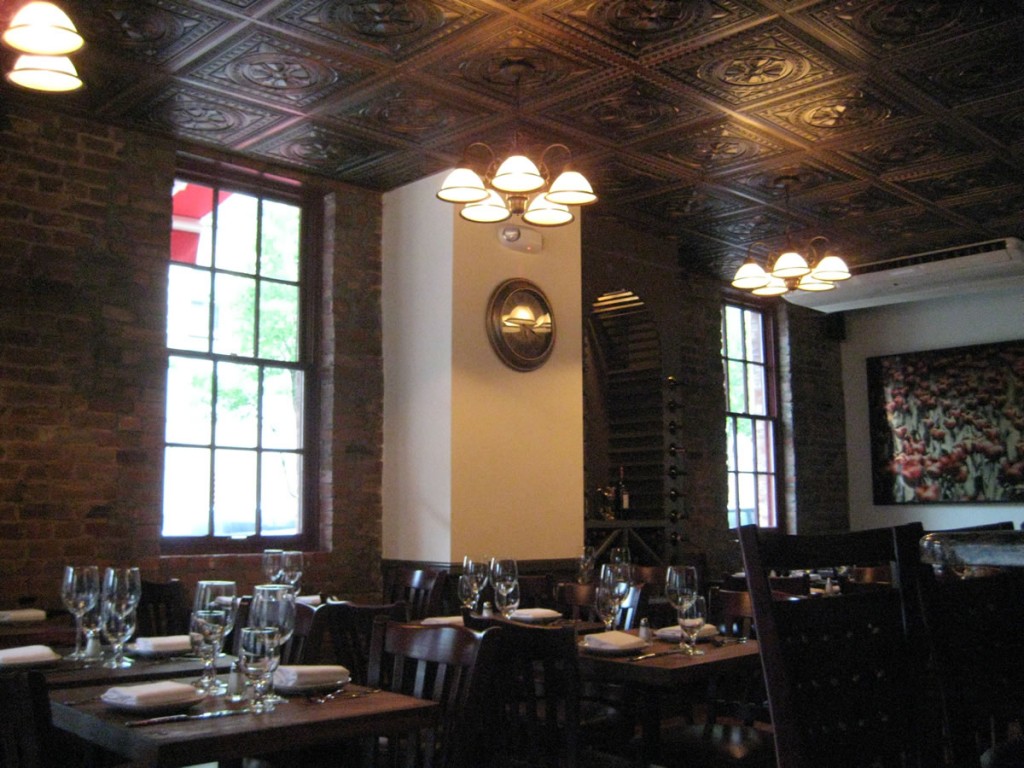 So, Verso had their opening last night (see EVGrieve), so I went by today to see what was going on.  Formerly Caffee Pepe Rosso (which I loved), then Caffe Cotto (not so much), the space was completely gutted & rebuilt from the ground up.  I stopped by around 4 o'clock thinking the place was open, but they were having some problems with the POS system.  I returned later with my buddy Dan (after some drinks at Duke's next door) & the meal commenced.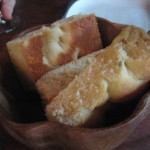 You can really tell that they've done a lot of work on the place, it's much brighter & feels more spacious than the previous 2 incarnations (note that the rumors of a to-go window are totally unfounded; not a chance).  There's a long bar with 5+ taps on the left side & even the bathroom is fancy looking!  We were served an awesome basket of bread with a dip (no idea what it was, but roasted peppers were involved) & we ordered some wine, nicely priced at $7 a glass.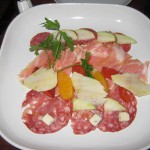 We started with a meat & cheese plate which the manager told us would have a rotating variety of imported cured ham.  There was a prosciutto there that was much lighter in color then I'm used too but it tasted amazing.  I do think, however, that there wasn't enough cheese on the plate.  The menu is all over the place; salads, pasta & rather strangely; Burgers.  We both opted for pastas.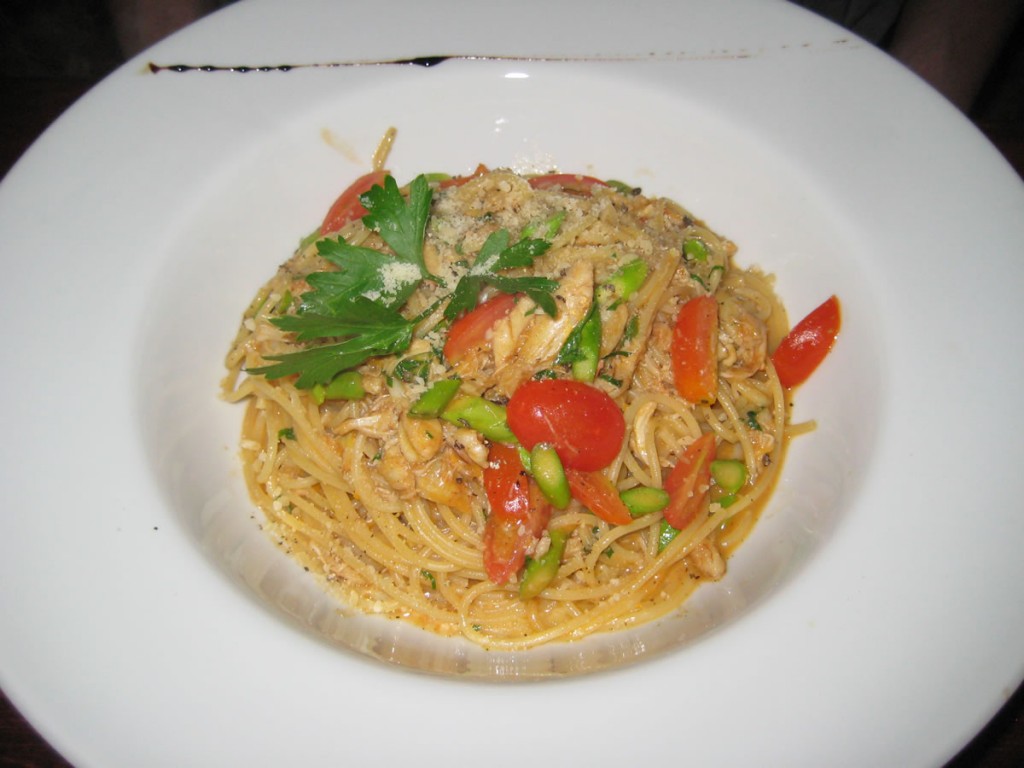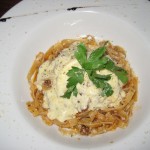 Dan ordered the pasta with crab which looked great.  I didn't try it because I was too busy attempting to wolf down my fettuccine with lamb & cream sauce.  I don't want to bad mouth these guys as they've just opened, but I really think that is wasn't ground lamb.  I don't have to most accurate palate, but the meat tasted just like beef.  I hope I'm wrong.  I wasn't too thrilled about the massive dollop of cheese & cream on the top.  Visually, it was unappealing, but it did taste very good when blended together.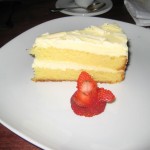 The portions were large & we both ended up taking our leftovers home.  We ordered espresso as a finale & they were nice enough to comp us for our coffee & give us a Limoncello on the house.  I'm all for freebies, but that did not influence any of my criticisms.  It's a brand new restaurant going through the teething process, but I can tell they care about the food they're serving.  I'll go back again to see if they've improved, but for now it's nice to have some decent pasta on Avenue C.
Verso: 127 Avenue C at 8th Street.
Comments