Posted on | May 26, 2011 | No Comments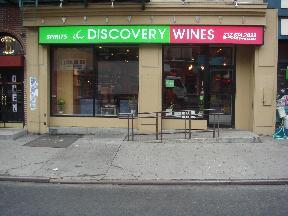 Discovery Wines will spend it's last day at it's current location this Saturday.  They plan on reopening at 16 Avenue B (at 2nd Street) on July 1st.
In an effort to unload stock before the move, Discovery are offering 30% off of purchases of 12 bottles or more.  They've also marked down several bottles by 25%, look for the orange tags.
Personally, I loved the Avenue A location, but I'm looking forward to having them one block closer to my house!!!
Discovery Wines: 16 Avenue A at Houston St.
Image via City Search
Comments