Posted on | November 4, 2011 | No Comments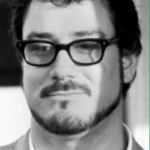 This Sunday, in celebration of Meat Week, the Stuyvesant Greenmarket (located in the Oval) is welcoming Chef Francis Derby.  Chef Derby has quite a resume & will be demonstrating cooking pasture raised lamb ans seasonal greens.
The Stuy-Town Greenmarket operates on Sundays from June 5th to November 20th.
Per the press release:
November 6th – Cooking Demo with Chef Francis Derby
Stuyvesant Town Greenmarket, 10am-1pm

In honor of Meat Week NYC, Chef Derby will join the Stuyvesant Town Greenmarket to demonstrate cooking with pasture raised lamb and seasonal Greenmarket ingredients.  The Stuyvesant Town Greenmarket offers pasture raised lamb, pork and chicken fresh from the fields and woods of B&Y Farms in Spencer, NY in addition to free-range, hormone and antibiotic-free turkey from DiPaola Turkey Farms.  For more information on Meat Week NYC please visit http://meatweeknyc.com.

Chef Derby started his career as a line cook at the Bellport Restaurant on Long Island before earning the title of Sous Chef after six years of mentorship under Chef Taylor Alonzo. Chef Derby then moved to Manhattan to command roles in the acclaimed kitchens of WD-50, Atlas, Gilt, Tailor, and Momofuku Saam.  Most recently Chef Derby held the position of Chef de Cuisine at Shortys .32 where he focused on creating seasonal, market driven menu offerings. The Stuyvesant Town Greenmarket is honored to welcome Chef Derby to our family and excited to hear his thoughts on creative seasonal cuisine and the benefits of cooking with sustainably raised meat.
Comments