Posted on | January 22, 2012 | 1 Comment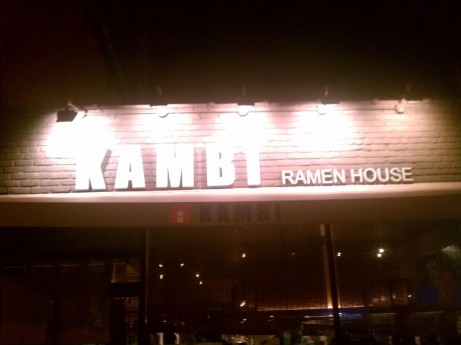 With the weather being so hellishly cold recently (don't get me started on the snow), I thought it would be a good idea to take another look at Kambi Ramen House.  I know that Minca is much more centrally placed in the East Village & that the menus are basically the same, but Kambi does have it's added charms.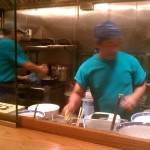 I'll reiterate my previous observation that Kambi is much larger than Minca with seating up front & plenty of tables in the back.  This came in particularly handy on my first revisit after my first review.  We arrived on a Friday evening & just managed to snag a seat at the bar in front of the kitchen before the rush arrived.  I actually like the fact that the place was packed & there was a line (most likely because I was already seated), music was playing & it added some atmosphere.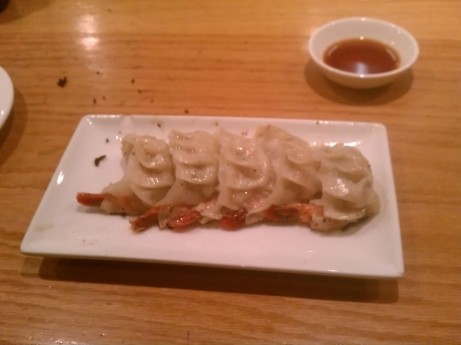 We started with the shrimp gyoza which are some of my favorite in the East Village (don't sleep on the pork gyoza though).  They also have salads, tofu & kimchi, but I think the gyoza are they best way to go if you're going to get something to start.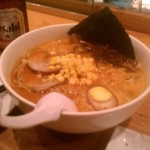 Normally I'd get the Basic (salt & roast garlic flavor in a pork broth) or the Kambi (soy sauce flavor in a pork & chicken broth), which are both good, but I've recently discovered the Spicy Miso Ramen which is amazing.  It's in a pork & chicken broth and is pretty spicy.  If you've read my blog before, you'll know that I have a low tolerance for heat, but this is one dish that I'll man up, cry & finish.  There's pretty much no going back after that.
My next visit was for the lunch special with is about $14 depending on the type of ramen you get.  It comes with a pretty standard green salad, an amazing salmon salad (salmon sashimi over a chopped salmon & mayo salad) & your choice of ramen.  It's a pretty good deal & you'll really enjoy the salmon salad.  Kambi is normally pretty quiet around lunch, so you should get a seat quickly.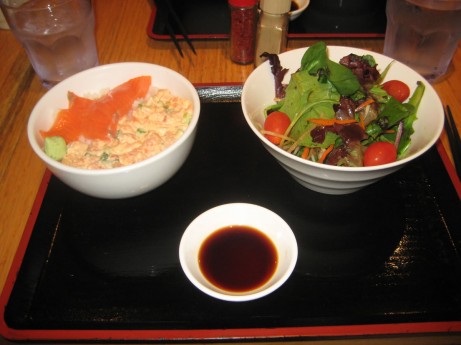 Kambi Ramen House: 351 14th Street at 1st Avenue
(212) 505 8001
Comments