Posted on | March 3, 2012 | 1 Comment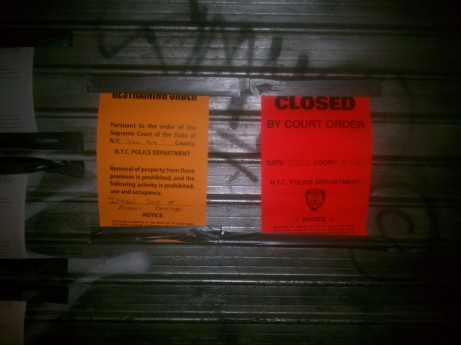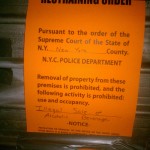 Akter Grocery (aka Anwar Grocery) was shut by the NYPD on New Year's Eve for selling alcohol to minors & operating with an expired liquor license.  Apparently they're at it again & have been shuttered for the second time.  I passed by yesterday around 8:30pm & there were several police officers outside shutting the gate & putting up notices.  The charge this time is 'Illegal Sale of Alcoholic Beverages'.  More news as it comes in.
Akter Grocery: 106 Avenue B between 6th & 7th St.
Comments