Posted on | May 16, 2012 | No Comments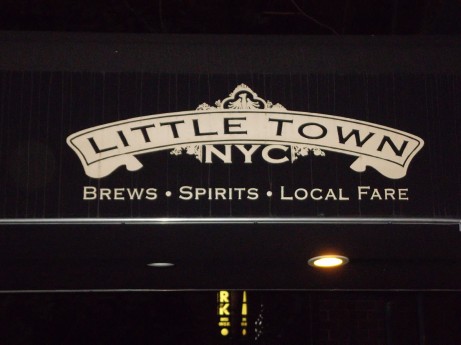 I couyld eat oysters pretty much all day long, so it's no surprise that I was looking forward to a meal with my Mom at Little Town NYC. Opened in April 2011, it's basically a 72 seat mecca of local beef, shellfish & beer.  All of the shellfish & beer are from New York State & Hudson Valley cheese also features on the menu.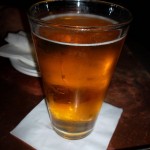 Little Town NYC has an extensive beer selection from the state (20 on tap & just over 50 in bottles) as well as spirits & wines.  I opted for the Capt. Lawrence Liquid Gold which is one of my favorite Pale Ales.  The food menu has wings (4 different varieties), sandwiches & burgers, but we were there for oysters.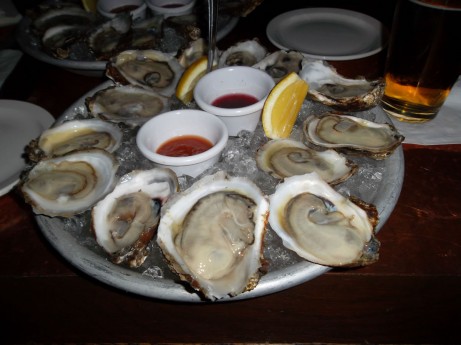 We each got a dozen Long Island Sound oysters (I'm not sure of the exact type) which were really good & obviously very fresh.  The staff knows what they're doing because they were expertly shucked & had no shell fragments.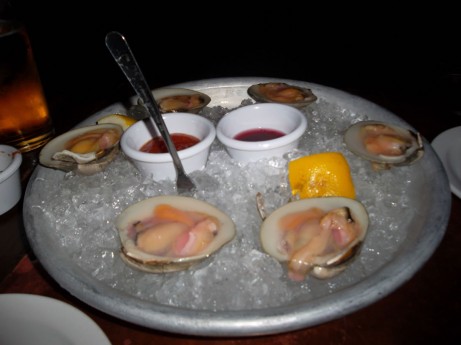 Served  simply (& traditionally) with lemons, cocktail sauce & a red wine mignonette.  My mother is a fan of clams so she had 6 of those, again from Long Island.  I love clam chowder, I'm just not into raw clams myself.
Four beers 24 oysters & 6 clams later, we were pretty stuffed.  I'll definitively be going back to Little Town NYC for beers, oysters and to try some of the other menu items.
Little Town NYC: 118 E 15th St at Irving Place

Comments