Posted on | June 10, 2012 | No Comments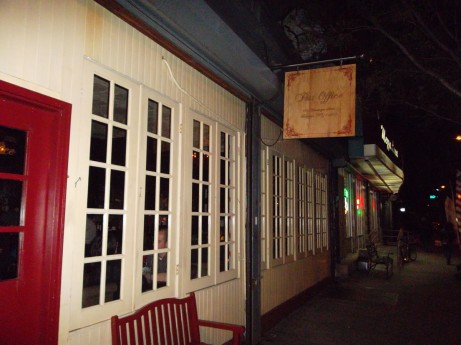 I read about Post Office on Tasting Table & Immaculate Infatuation, but it wasn't until I realized that a good friend lived around the corner that I decided to take the trip out to BK.  It was surprisingly painless to get there from the East Village (Post Office is by the Marcy Av J, M, Z stop).
It's a small space with about a dozen tables & a long bar.  Perhaps the first thing you'll notice is the extensive whiskey selection.  What you might miss is the tiny kitchen where they serve up honest, delicious food.  The rotating menu consists mainly of sandwiches, soups & small plates.  Don't let that discourage you though, they don't mess around here!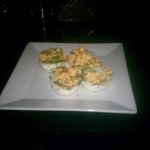 I've eaten at the bar both times I've been & gone for a beer (they have bottles & 2 taps) & whiskey (talk to the bartender, they have a massive selection & it's hard to see all of the bottles).
If you feel like getting a starter, try the Deviled Eggs or Oysters which are $1 5:30-7pm.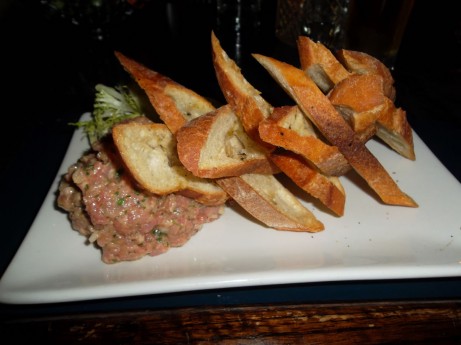 The Steak Tartare immediately caught my eye & I knew that I had to have it.  Besides the striking plating, the difference between this tartare & the others that I've had the pleasure to eat is the fact that they use filet mignon.  Post Office ups the game further by making their tartare spicy.  I'm a bit of a wuss when it comes to spicy food, but I actually welcomed the burn from this dish.
Unfortunately this picture of the Pulled Pork Sandwich features more coleslaw than pork, but trust me, this thing is life-changing.  I'm not exactly sure how they get the pork to be so moist (or what cut it is for that matter).  What I do know is that I love it.  The Chicken Liver Bacon Sandwich (wait, WHAT!?!) also gets a major thumbs up.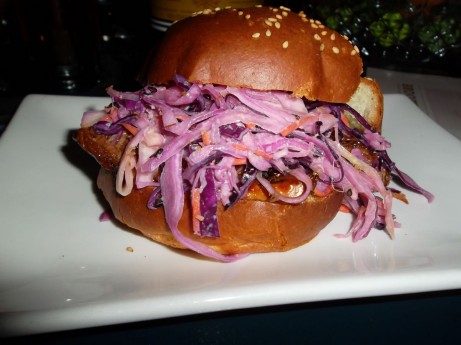 The staff are friendly, the bartenders know their whiskey & the cooks work magic in a tiny kitchen.  Don't sleep on Post Office & enjoy the rest that Williamsburg has to offer after your meal.
Post Office: 188 Havemeyer St near South 4th St

Comments