Posted on | June 20, 2012 | No Comments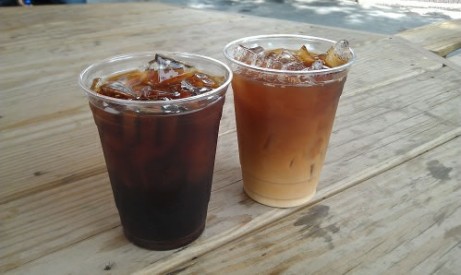 To celebrate the official first day of summer (& temperatures are going to be in the 90's), S'mac will be offering free iced coffee or tea at it's First Park location (3 First Avenue at Houston St).
Hi everyone!

Since Wednesday, June 20th, is the first day of summer, we decided to ring in the hot weather with free iced coffee or iced tea at our First Park location.  Come swing by our kiosk to get a refreshing iced drink!

http://www.smacnyc.com/freecoffee.html

See you on Wednesday!
Sarita

P.S. – this offer is available only at the First Park Cafe and not at our 12th Street restaurant.
If you haven't tried their mac & cheese yet, I suggest you do that pronto!
Comments