Posted on | July 29, 2012 | No Comments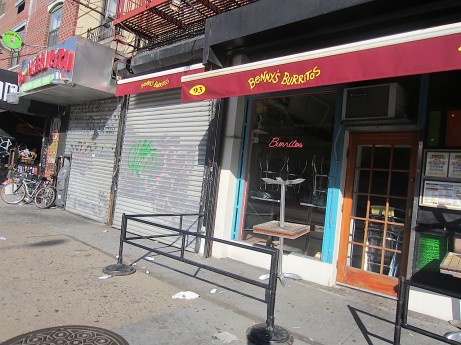 Benny's Burritos to expand.
IHOP fined for noise due to 'Bacon Buster'. via Local East Village
7-Eleven serving mashed potatoes from a vending machine?
Fares Deli on Avenue A siezed. Via EVGrieve.
Bugs, a new sushi restaurant, is set to open in the East Village.
La Isla closes.
Comments