Posted on | October 27, 2012 | No Comments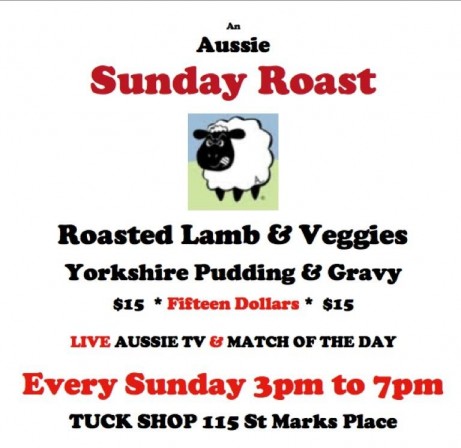 The St Marks Pl. outpost of the Aussie meat pie slinging Tuck Shop will be offering expats (and locals alike) a taste of home with a weekly Sunday Roast from 3-7pm.  15 bucks will get you roast lamb, veggies, Yorkshire pudding & gravy.  They'll also be showing Aussie TV & Match of the Day.  Don't forget to save room for a meat pie!
Further coverage of Tuck Shop here.
Tuck Shop: 115 St Mark's Pl. between 1st Avenue & Avenue A.
Comments