Posted on | August 7, 2015 | Comments Off on Rosé & Frites At Lois This Sunday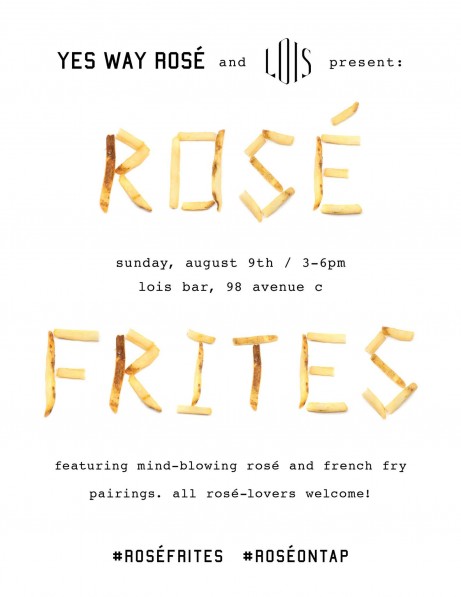 Lois, the (newish) wine bar featuring wine on tap and small plates, will be hosting an event to celebrate Rosé and frites this Sunday from 3-6pm.
Lois
98 Avenue C btwn. 6th & 7th St.
Comments