Posted on | February 21, 2017 | Comments Off on Babel Lounge Seized By Marshals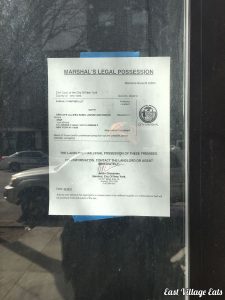 Babel Lounge & Hookah Bar on Avenue C has been seized by Marshals.
Babel expanded into the former Duke's space in 2012 and has had a history of noise complaints.
Babel
131 Avenue C @ 8th St.
Comments