Posted on | July 16, 2010 | 3 Comments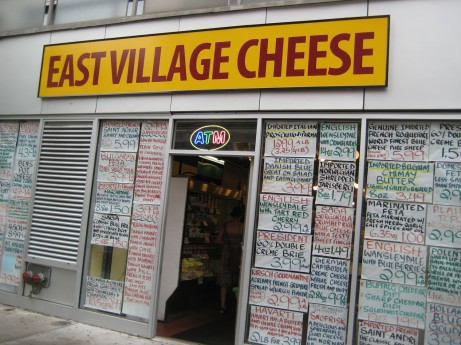 This place is one of my Favorite guilty pleasures, East Village Cheese consistently serves up the most delicious & affordable cheese ever. Don't let the exterior (handwritten specials) scare you, inside is an amazing mecca of cheese! This is a no frills store, cash only & lacking in friendly customer service.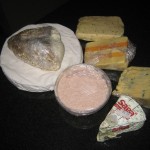 You go in, choose what you want & pretty much get out as soon as you can. The cheese there in insanely inexpensive, my last trip there cost me $18 & I walked away with about 5 Lbs of cheese. You basically cannot find a better deal in the city. Such deep discounts do come with a hitch though. If you plan on eating the cheese soon, this is your spot, but the cheese here doesn't keep as long as say a Murray's Cheese. It's a fraction of the cost though, so keep that in mind.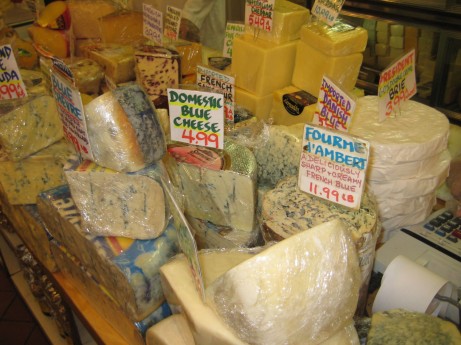 The cheese (there is quite a selection) is clearly labelled, there's no tasting and a 1/4 lbs minimum. You can find bread, crackers & loads of other goods like olive oil & pasta. They have great Prosciutto, Taramasalata & Pate as well. Around the holidays (any of them) be prepared for long lines. They also close at 6:30 pm, so it's best to arrive early. If you get a chance check this place out, you'll thank me later…
East Village Cheese: 40 3rd Avenue (between 9th & 10th St.)
Comments