Posted on | March 25, 2011 | 1 Comment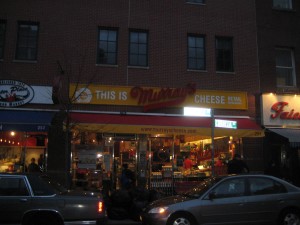 I'm actually very upset that it has taken me this long to finally go to Murray's (254 Bleeker Street off of Leroy St.).  I'm so hooked on East Village Cheese that I neglected to go to one of the city's best cheese shops but a few weeks ago they were doing a cheese & Kelso Beer tasting so I jumped at the chance.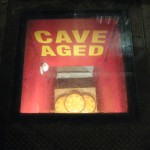 Even before I got inside Murray's, I was already amazed by the other stores on Bleeker St.  There was Amy's Breads, Lobster Place & Faccio Pork Store all right there next to each other!  I was amazed at how badass this block was.  Thinking that I can't get more amped, we get to Murray's & we got a chance to look down into a cheese aging cave through glass in the sidewalk!  I knew right then that we were in for something awesome.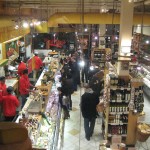 The interior is bright & not that cramped (unlike East Village Cheese, sorry!) with clearly market displays, pastas, breads & other products.  The actual tasting was in a test kitchen 1 flight up that had a glass wall overlooking the entire store which was a really nice view.  We were given name tags with words commonly used to describe cheese ('barnyardy', 'subtle', etc.  A friend got 'slightly aged') which was pretty cool & helped people to mingle.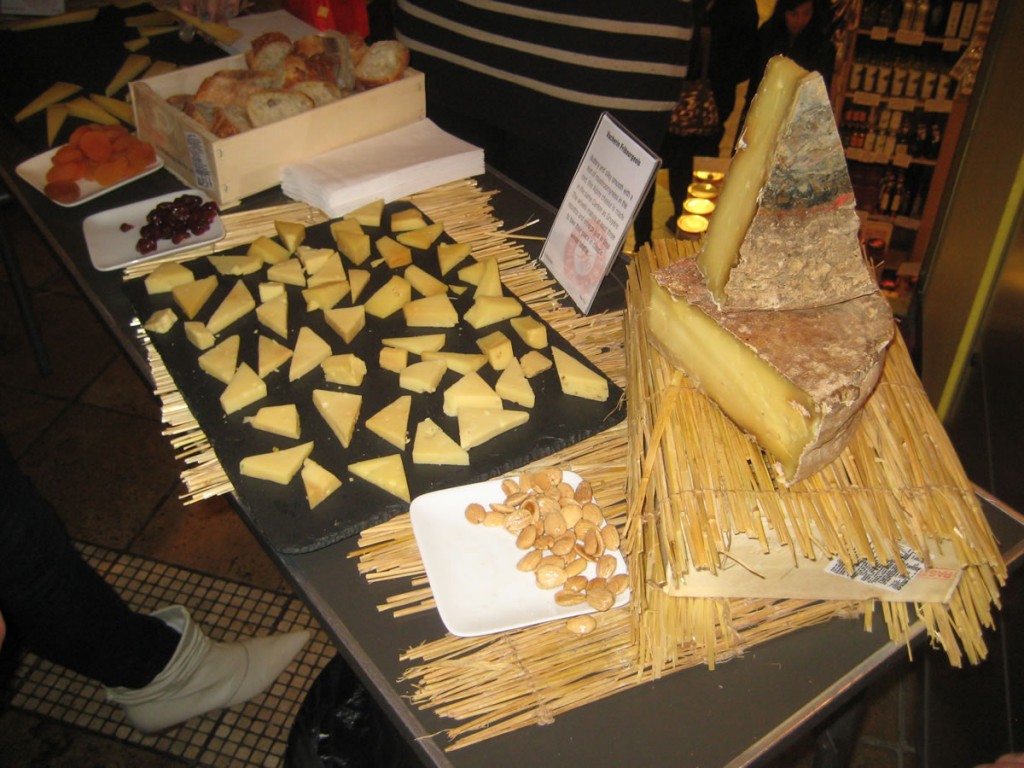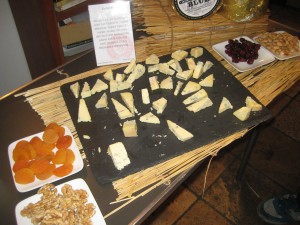 Everyone really was here for the cheese & the selection that they geniuses at Murray's chose did not disappoint.  There were 3 tables, each with around 2-3 cheeses each.  The staff behind each table knew the cheeses in & out & there was plenty of bread, fruit & nuts to accompany the amazing cheeses.
Honestly, I can't remember the name of my favorites, but I'm sure that they were softer cheeses.  There was a wide selection though & with the 3 Kelso beers (Nut Brown Lager, Pilsner & the Recessionator; a seasonal, hoppy doppelbock) kicking in, we were all really enjoying ourselves.
Some people got tours of the aging caves, but we did one better & were able to taste an amazing selection of meats & cheeses from behind the counter as our friend works there.  I can honestly say that Murray's has the widest selection of cheeses that I've ever seen & I will be coming back to shop or pick up one of their sandwiches (maybe both)!
Comments