Posted on | October 29, 2010 | No Comments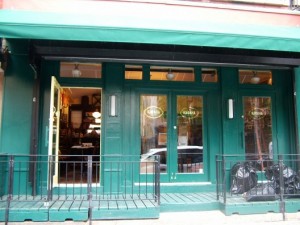 Serbian food really isn't a cuisine that I know much about or search out, but I'm always eager to try new things which is why I'm glad that we have Kafana (116 Avenue C between 7th & 8th street).  I reviewed Kafana back in 2008 on my previous blog Thursday Club NYC & had thoroughly enjoyed the meals that I had there.  It's been quite a while, so I decided to go back & try some of the smaller dishes.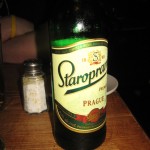 The decor of Kafana is really rustic with plenty of old photos & an awesome vaulted ceiling.  During World Cup this place was absolutely packed, but things seem to have calmed down a bit.  The wine list is large & they have several Czech beers (mainly of the Lager or Pilsner variety).  If you're lucky enough to befriend the owner Vladimir, you might be given a digestive: Apple Brandy that his father makes.  It's some pretty heavy stuff, but tastes good (as it burns your throat).
The bread here has a really crunchy crust (in a good way) & is served with a delicious cheese & roasted pepper spread called Urnebes.  They also have Sa Kajmakom (not pictured) which is basically a creamy cheese spread & a definite a must-buy.  At $2 for a small portion (like the roasted peppers in the picture) it won't break the bank & you'll be glad you got it (you can thank me later).  Lepinja Sa Kajmakom ($6, $2 extra for smoked meat) is a variation of that delicious cheese spread.  It's traditional bread served warm with creamy spread & is pretty darn good for soaking up beer.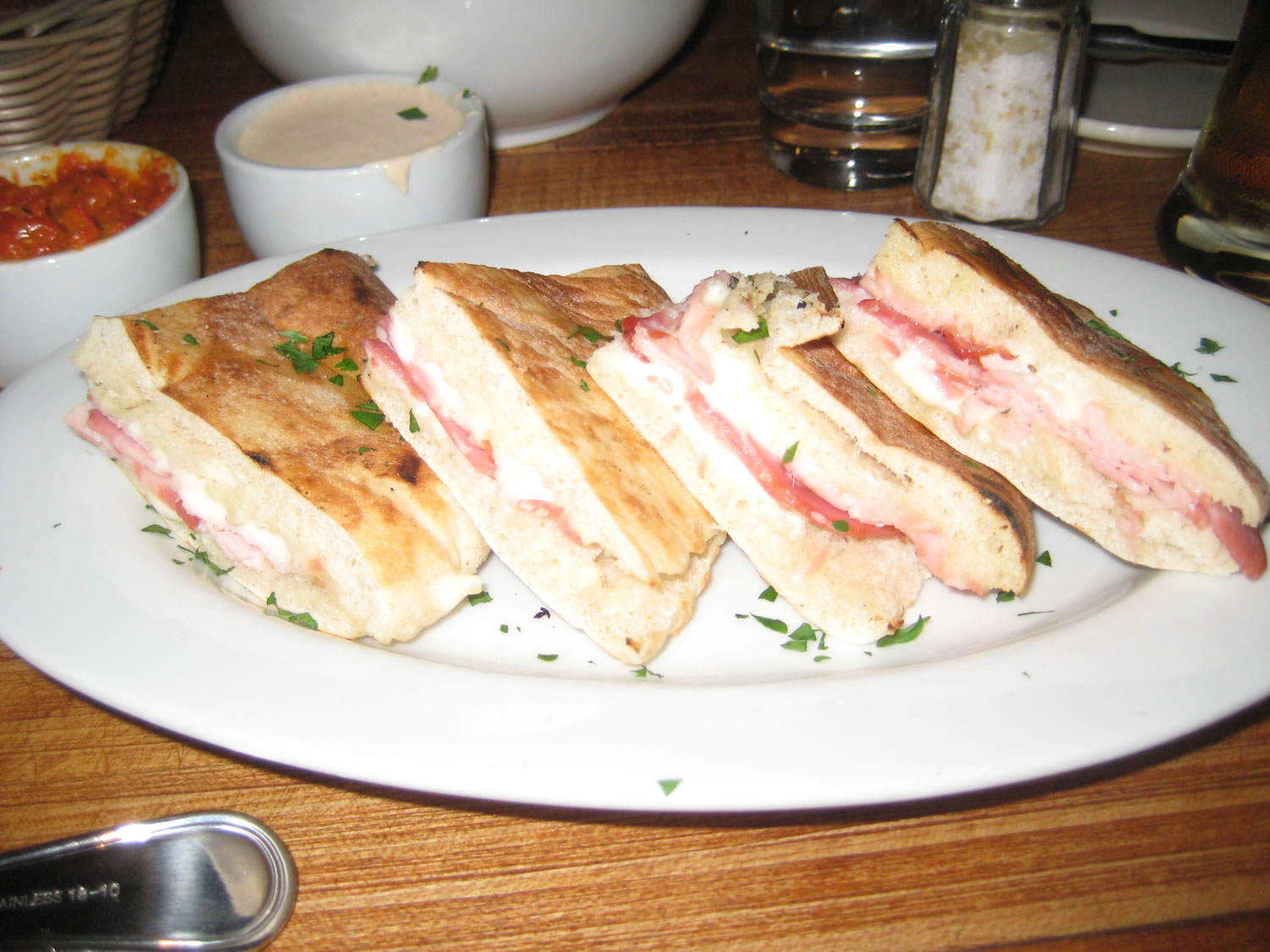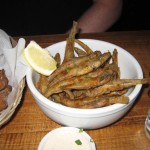 The Girice Sa Urnebes Sosom ($10) is deep fried spearing with Urnebes (the aforementioned roasted pepper spread).  These tiny little fish (which are eaten whole, bones & all) are really tasty & thankfully not overly greasy.  The Zeljanica ($6) is a traditional phyllo pastry pie with spinach and cow feta cheese & is the only thing there that I really didn't care for.  I wasn't expecting it to be so moist, the flavors were ok, but the texture was just off-putting.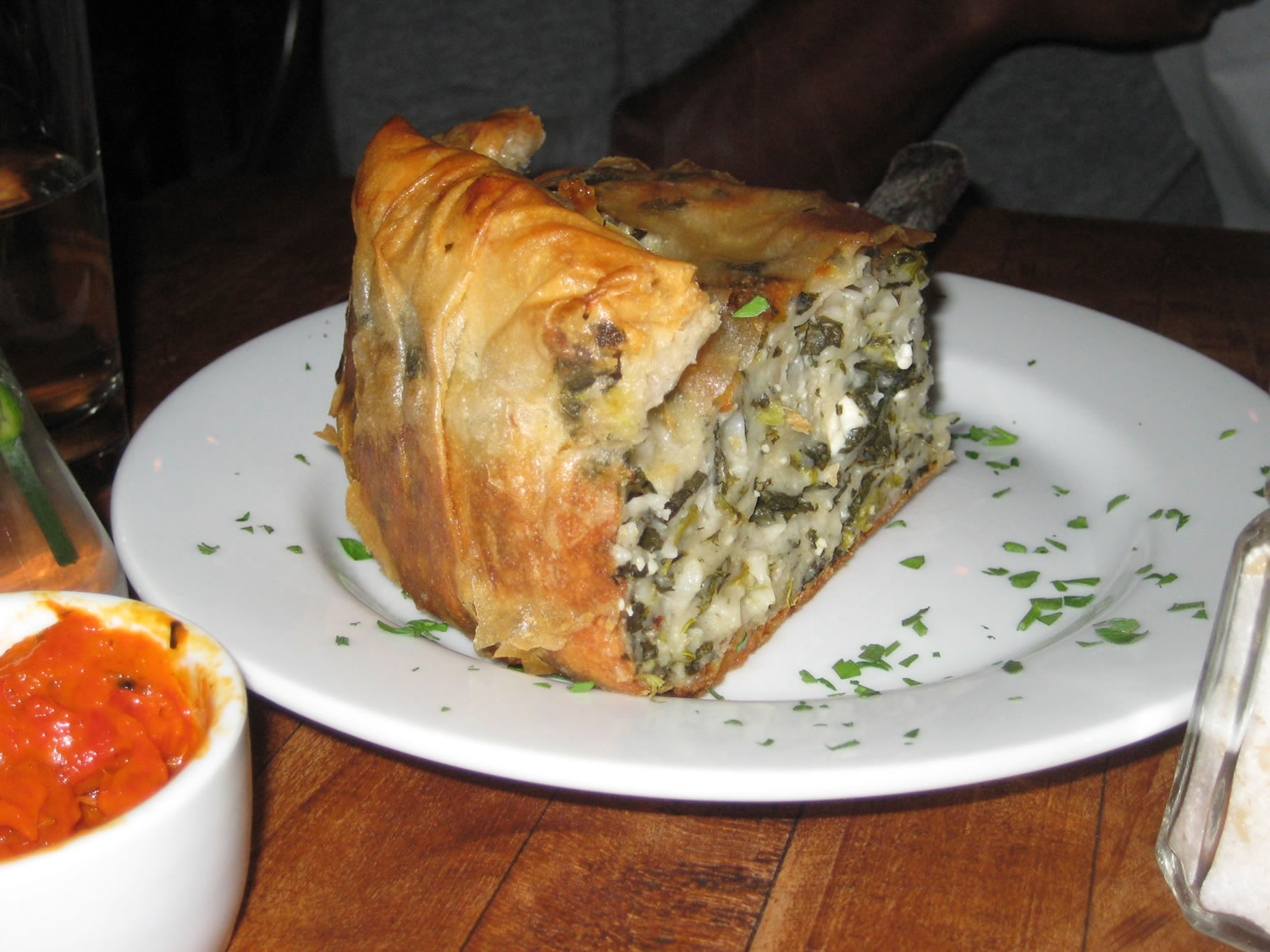 Well, that's a summary of some of the smaller dishes, the main menu is very 'meat & potatoes' although they do have a great whole fish special that changes daily.  I had the grilled branzino there before & it was excellent. The Mesano Meso ($30) is a mixed grill that features sausage, minced meat, smoked pork loin & more.  It's meant to be for two, but honestly, it could feed three or maybe four people!  Kafana is a great option in the East Village, check it out!
Further info on Kafana here.
Comments