Posted on | November 5, 2010 | 3 Comments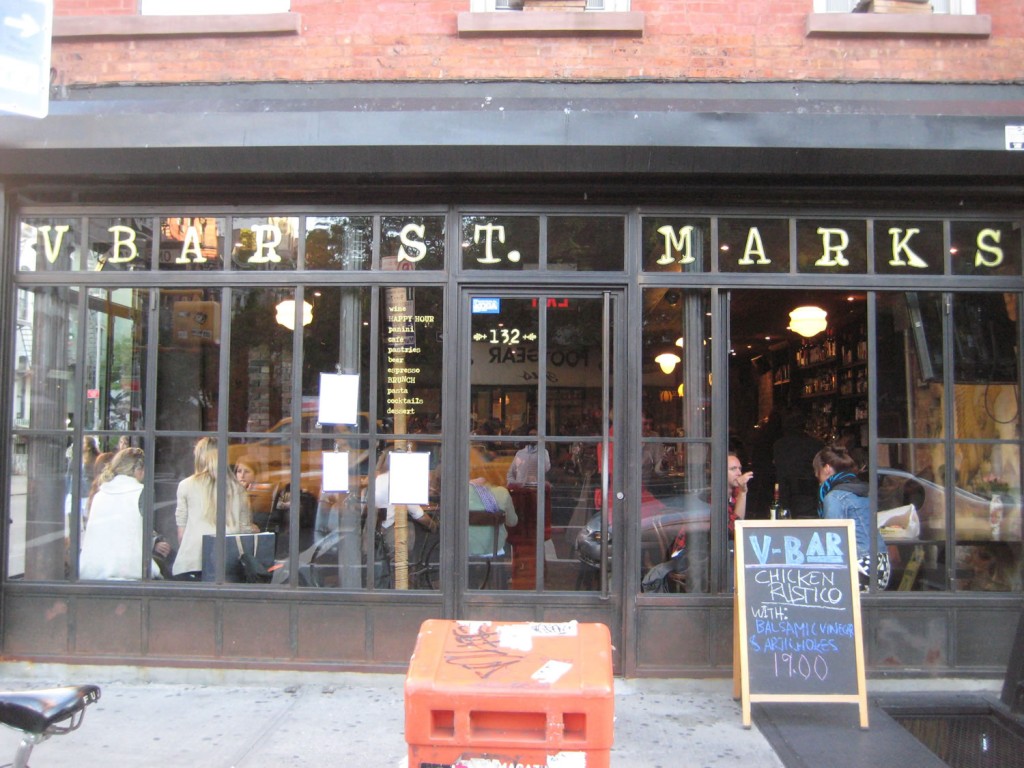 Shortly after attempting to go to the Grub Street Food Festival, a friend & I spent ages trying to find a brunch spot in the LES, Schiller's, Essex Restaurant & Spitzer's Corner were all Ram Jam, so we ended up at Vbar (132 1st Avenue at Saint Marks Place)Bar.  A complete disaster ensued.  VBar is a very good looking restaurant, sun-filled with loads of windows, exposed brick & a great view of passers-by on 1st Avenue.  Once you get to the food & drink however, he charm completely disappears.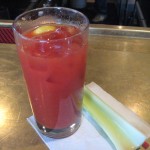 We ordered Bloody Marys & were excited to see the bartender diving into the under-counter fridge for the house mix.  Our excitement was short-lived as these were quite possibly the most bland Bloody Mary's I've ever had.  Who ever made it was either lazy or a total idiot, maybe both. They lacked spice, Worcestershire, pepper & celery salt.  Not a good start.  I had Carbonara on the brain (not exactly brunch fare) so that's what I ordered.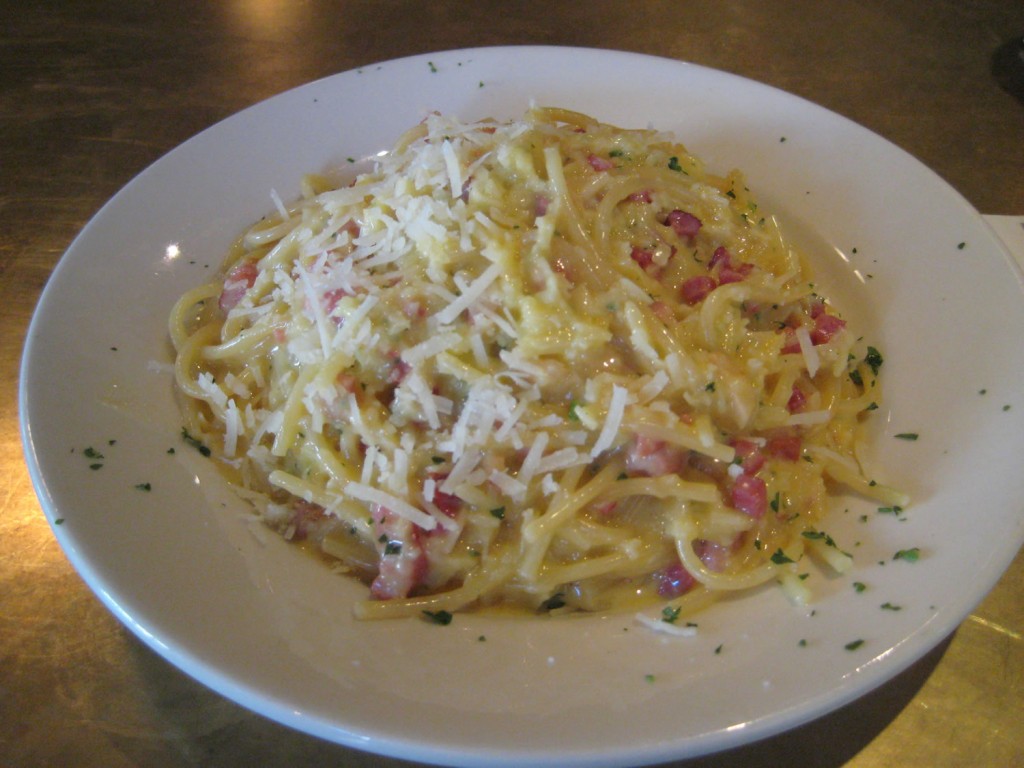 What arrived was a tangled mess of cheese & cream, pretty much as far from true Spaghetti alla Carbonara as you could get.  The chef was obviously very heavy-handed with the cream (Cream in Carbonara, Really!?!) & it totally overwhelmed the dish.  I'll admit that the portion size was more than ample & the pasta was cooked to a perfect al dente.  I just couldn't get over the cream in my dish.  As it cooled my heaping bowl of pasta solidified, making it even more inedible.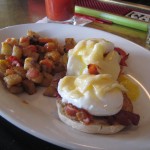 My brunch partner ordered the Eggs Benedict with bacon.  Visually, they looked great, but as soon as he cut into them with his knife, we noticed the total lack of a runny yolk.  The eggs had been totally over-cooked & what should have been runny poached eggs were basically hard-boiled.  It was also lacking in the hallondaise department, the potato side was pretty tasty though.  We were already really disappointed with our brunch & this was compounded as we waited 10 minutes to get the bartender's attention to get our bill.  He was way too busy talking to his buddy at the other end of the bar. Not Cool.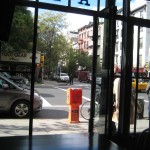 My friend who ate with me summed it up pretty well; "If I wanted that, I would have just gone to Denny's".  While I've been very negative in this review, I'm not going to count Vbar out.  It's a great location, looks really nice & you can tell that they've put both money & thought into the restaurant.  I plan on going there for dinner in a few weeks & hopefully they will have their act together.
Vbar: 132 1st Avenue at St Marks Place
Comments