Posted on | November 10, 2010 | 1 Comment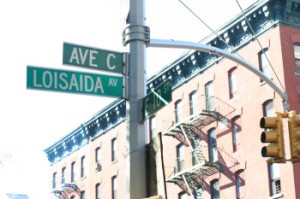 I recently went to East Village Tavern (158 Avenue C at 10th Street) for the first time a few days ago.  It had been a French-Japanese fusion restaurant several years ago, but the space has been gutted & there is a brand new bar with a much more open feel.  I was there for my darts league, so I was mainly there for the booze.  They have a rotation of 16 American beers on tap; Allagash White & Captain Lawrence Pale are a few that I do know.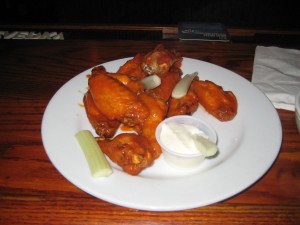 In between matches, I decided to look at the menu (I didn't even know there was a kitchen in there!) & they do have a nice selection of bar food.  I ended up getting half a dozen wings ($4) as I wasn't super hungry.  The bartender didn't ask me how hot I wanted them (kind of odd), but after a few bites, I think I've found my new favorite wing spot (sorry Croxley)!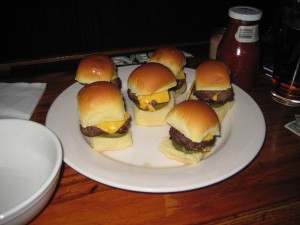 The sauce was tasty & thankfully not nuclear hot, but the best part was how tender they were; absolutely delicious!
Sliders are $3 a pop (a bit on the expensive side), but come in Cheeseburger, Pulled Pork or Philly Cheese Steak.  I didn't have any, but the gentleman that ordered them really seemed to be enjoying himself.
The menu also includes popular bar fare such as nachos, quesadillas & several sandwiches.  An inviting space with a great beer selection, some tasty dishes & not that expensive?  I'm sold!

Comments