Posted on | January 5, 2011 | 2 Comments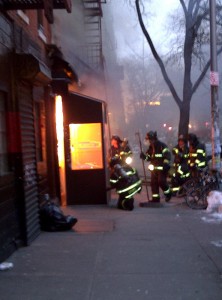 In a perfect example of how NOT to start 2011, a fire engulfed 6th Street Kitchen (507 East 6th Street between Avenue A & B) & the 2 apartments above yesterday at 7:30 am.  1 fireman was injured, but all residents got out.  A second fire broke out at 9:40 am & residents were evactuated again.  Representatives from the restaurant claim that it was a freak accident & are busy scrambling to get the space back in to working order.  There is no news on when the restaurant will reopen.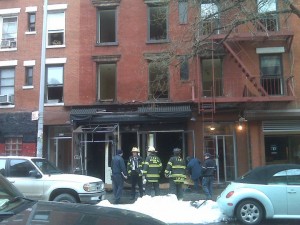 Further coverage at EVGrieve & The Local East Village (who also take credit for the photos).
Update: The space has reopened as Purple Ginger.
Comments