Posted on | January 18, 2011 | 2 Comments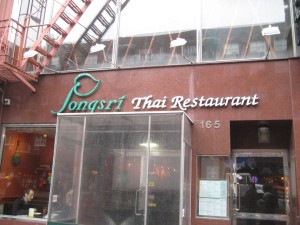 There are very few reasons to leave my beloved East Village, but the promise of a workday lunch with my sister had to trekking up to Chelsea.  She chose the venue, so we headed to Pongsri (165 West 23rd St. at 7th Avenue).  From the outside, it looks like any bland midtown lunch spot.  Once indoors, the interior followed suit & the food wasn't very far behind.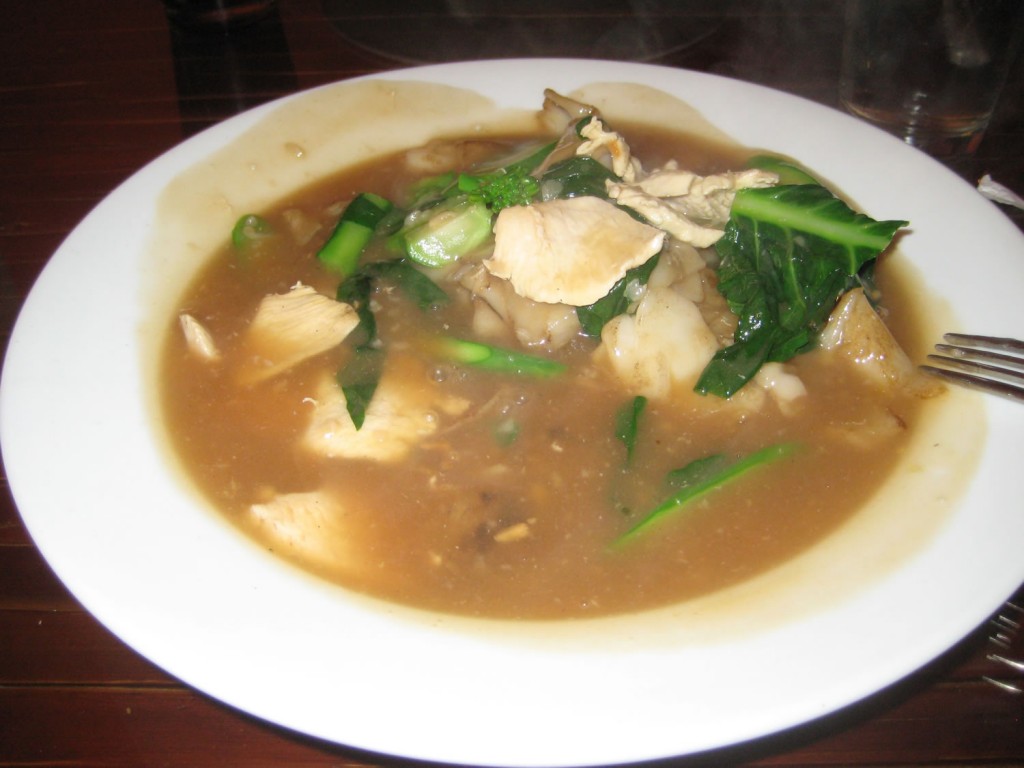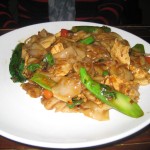 The seats were particularly cramped & just sitting there was pretty uncomfortable.  The menu was insanely long & I couldn't see how they could cook all of these dishes well.  I think that my sister got the Pad Key Mao, I really don't want to can't remember.  I ended up getting the Gai See Me (pictured above) which I figured would be the least repulsive.  I'll admit that the noodles & gravy were really good, but the chicken was horrid.  Both of our dishes contained the same bland chicken that looks like it was boiled earlier, sat around all day & was just added to the dish towards the end, disgusting.
Do yourself a favor & NEVER go here.  I'm not sure why I've seen a few glowing reviews online, this place is absolutely horrible.  I'll be picking the venue next time we meet for lunch!
Comments