Posted on | July 15, 2011 | 3 Comments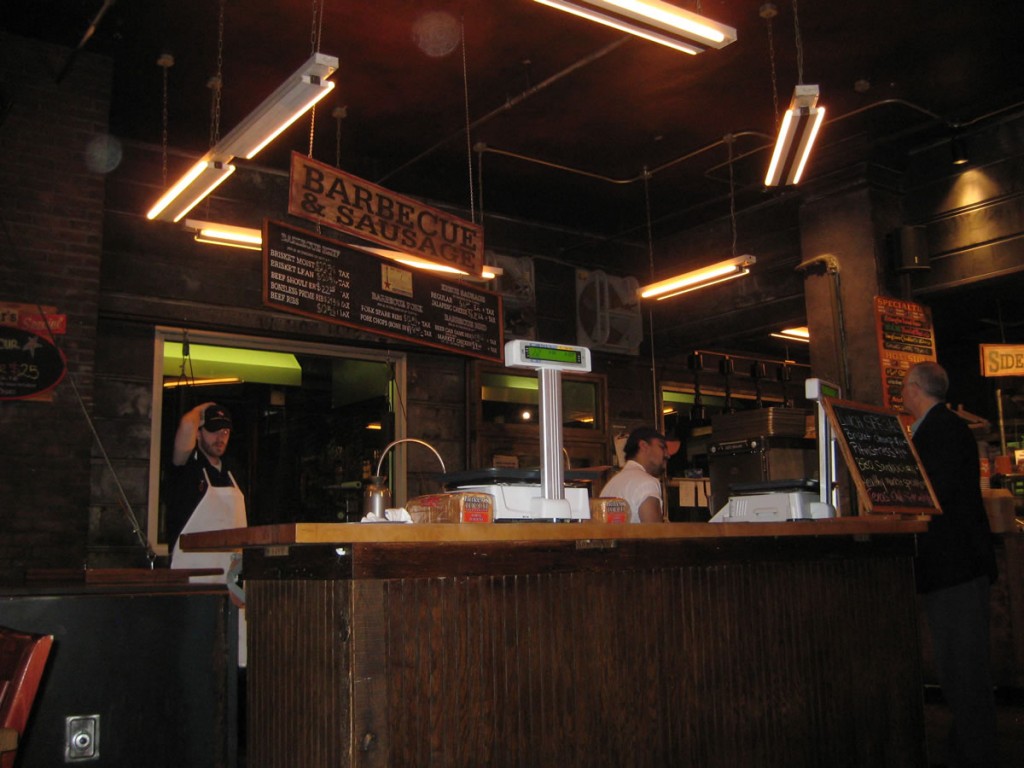 After the restaurant my sister selected for a lunch date turned out to be a complete disaster, I decided to take the reins & choose where we'd eat.  After a few suggestions via Twitter, Hill Country in Chelsea got the nod.  Once you enter the place, it's almost as if you've been transported to Texas.  Loads of dark wood, Texas Stars everywhere & the tantalizing smell of smoked meat lingering in the air.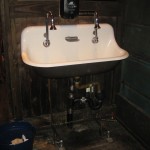 There's a cafeteria theme when you go to order.  You step up to the counter, place your order & take it away on a tray to any free table (& there's a lot of them, this place is pretty damn big).  Hill Country only serves dry rubbed BBQ (no sauce), which isn't exactly my favorite, but I wasn't about to complain.  We both got the Chicken & Rib Special (aka The Pitmistress), a steal at $14.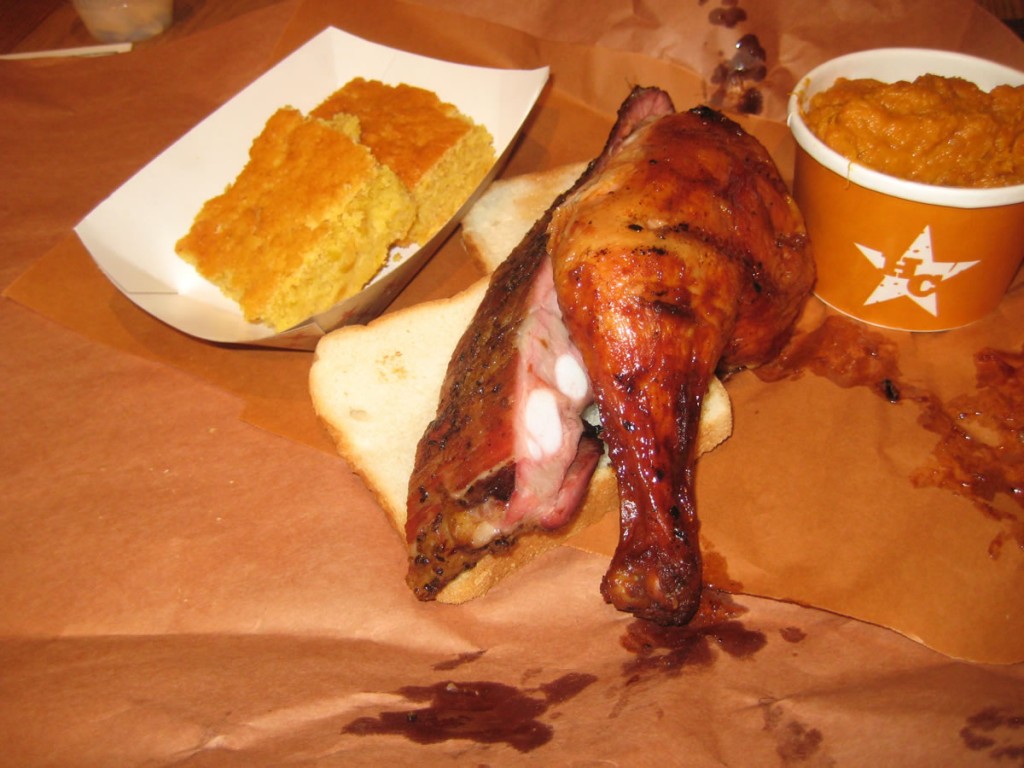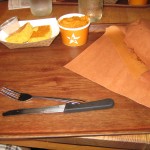 A quarter chicken (white or dark meat – we chose dark), a really thickly cut pork Spare rib (they call is Texas-Sized), cornbread & a side of your choice.  The food comes wrapped in waxed paper, almost like a butcher shop & it served simply on white bread.  I tucked into my chicken first & as a person that eats a lot of chicken, I can say that this was some of the moistest I've ever had; it was really good.
I'm not much of a 'rib guy', but I had nothing bad to say about the spare rib.  It was spiced well & flavorful.  The cornbread was pretty standard, but when I got to the sweet potato bourbon mash (my chosen side) I nearly lost my mind.  Honestly, there's no way I can put into words how good this stuff is.  I'd return to Hill Country just for the mash.
We left full & satisfied.  I know that there are plenty of BBQ spots in the city (such as my go to spot, R.U.B. nearby), some better, some not, but we enjoyed our meal here.  It's a bit out of my range to go regularly, but if you live/work around there, give it a shot.  They also sell meat by the pound, so takeout is an option.
Hill Country: 30 West 26th Street between Broadway & 6th Avenue.

Comments