Posted on | January 27, 2011 | 2 Comments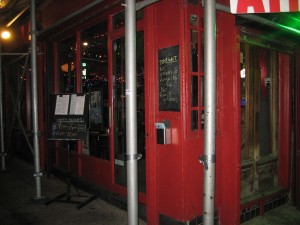 A few weeks ago, Life Cafe (343 East 10th Street at Avenue B) had a competition on Twitter (@LifeCafe), it was a simple multiple choice question & if you got it right, you won a free bottle of champagne.  Well, I answered correctly & descended on the place with a few friends for dinner.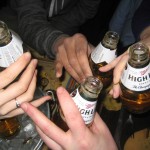 Life Cafe has a long history in the East Village.  Opened in 1981, it was immortalized in the musical Rent & was originally an antique store then a poetry & art space.  Luckily for us, it now serves food.  We got our complimentary bottle of champagne & backed it up with a bucket of the 'Champagne of Beers', 8 oz. Miller High Lifes.  I had always thought of Life Cafe as a diner, but looking at the menu, it's obvious that they go way beyond bacon & eggs.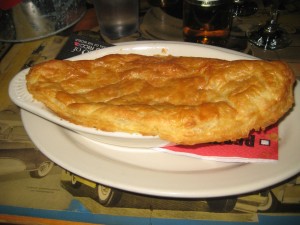 The space is large (but a bit cluttered for my liking) & has outdoor seating during warmer weather.  They were sold out of a few items on the menu, but I ended up getting the chicken pot pie.  It sort of brought me back to my youth in Ohio, eating the frozen out-of-the-box Banquet pot pies.  This was, as you can imagine, a lot better!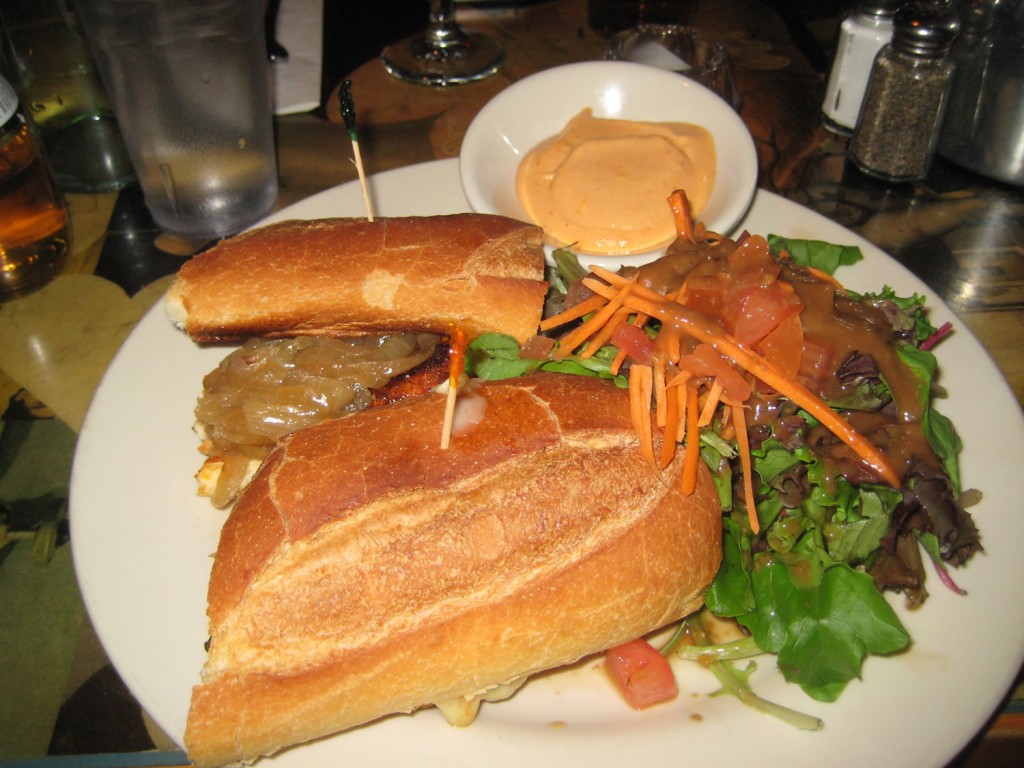 Blackened Chicken Sandwich (pictured above) & an enormous Quesadilla were also ordered.  We had a lot of fun here (the staff are awesome) & enjoyed our food.  We were mainly focused on drinking & joking around, so I'm going to have to come back to Life Cafe to try some of the other food there, particularly the daily specials.  You should check it out too!
Comments