Posted on | July 28, 2011 | No Comments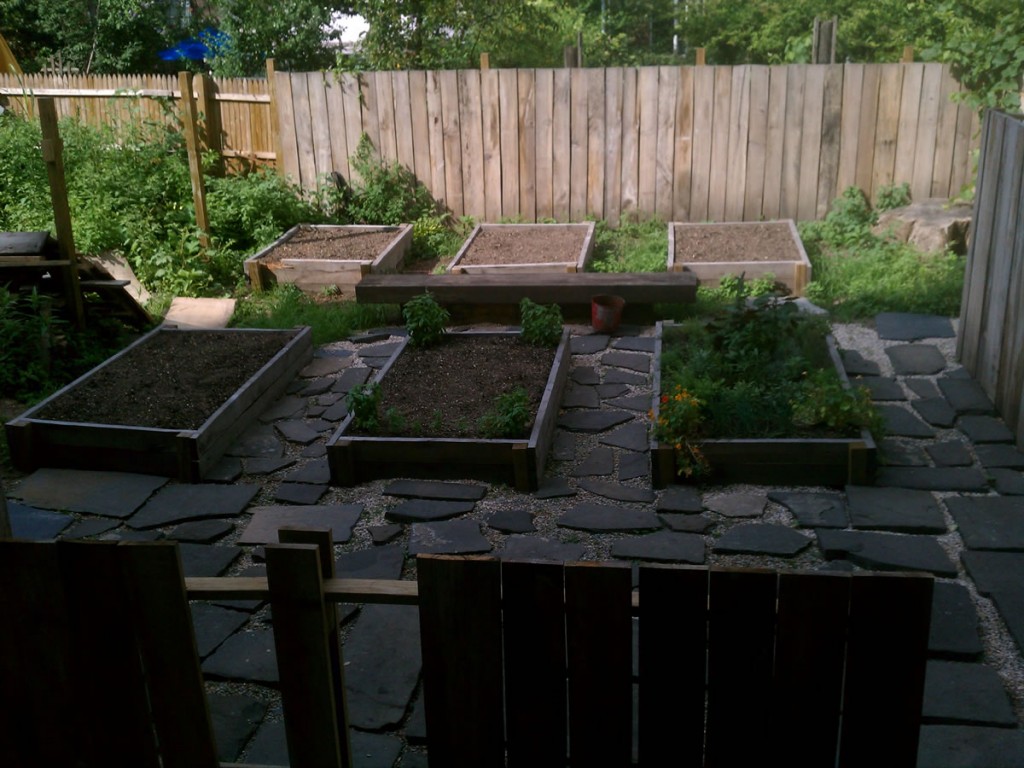 I went back to Goat Town (further coverage here) recently & asked about what they planned to do with the backyard. I had thought that they might offer outdoor seating, but turns out that they decided to grow herbs out there. I'm not exactly sure what is growing there, but from the picture, I can see a healthy basil plants & while we was eating, more herbs were being planted.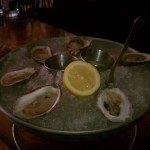 I applaud them for using the space to grow ingredients (perhaps noise prevented them from putting tables out there, I already know that there have been complaints from the open windows in the front), but it does seem a bit late in the season to be planting.  I've already wrote about how much I love the food here, but the place does continue to impress me.  On the menu were St. Simon oysters from New Brunswick,  Canada (Similar to the Beausoleil oysters I recently had at Desnuda).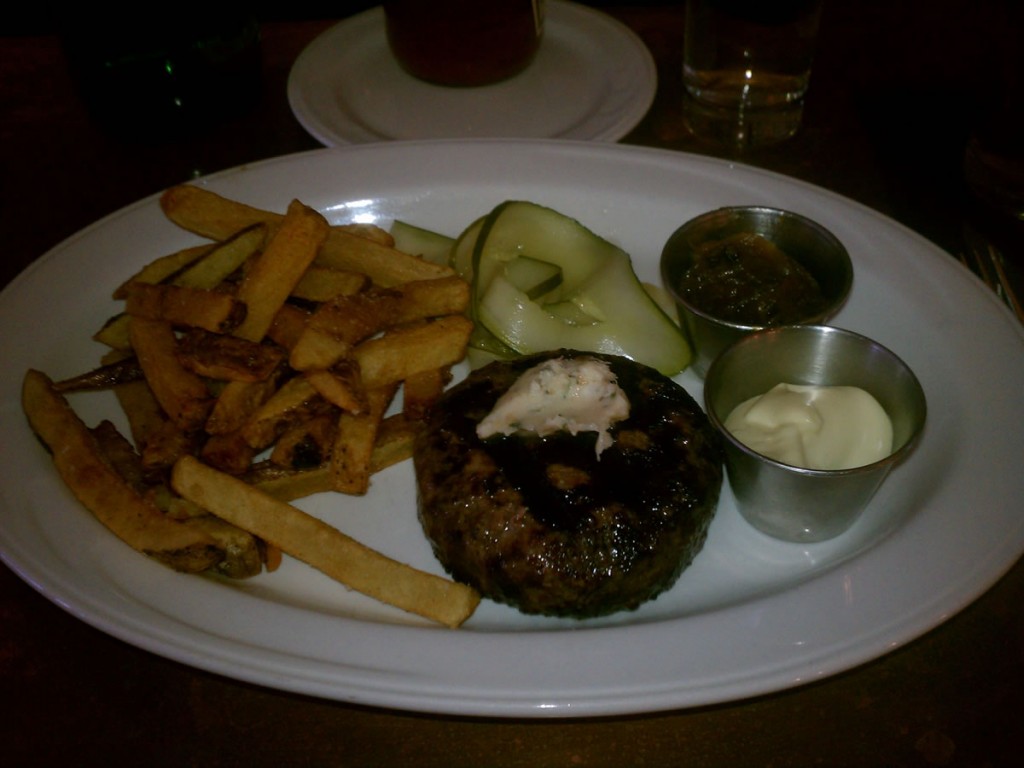 I also ordered a burger (pictured without bun), I would have gotten the excellent Steak Tartare (perhaps the best in the East Village), but we had arrived early when the bar menu was only avbailable.  My only real gripe about Goat Town is that they tend to overcook the burgers. I ordered mine mediun-rare, but it was totally leaning towards well. I didn't complain because the dollop of bone marrow butter just tasted so damn good.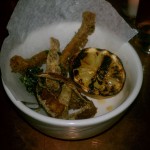 Goat Town recently got a new chef; Jessica Wilson.  She came from A Voce & also used to work at Prune in the East Village.  Another new item on the menu is the Fried Tripe with burnt lemon.  Tripe isn't for everyone, but this is pretty good. I never ate tripe when my parents made it, but this is very tasty.  Check out Goat Town at least once, you won't regret it.
Goat Town: 511 East 5th Street between Ave. A & B.
Comments