Posted on | August 3, 2011 | 1 Comment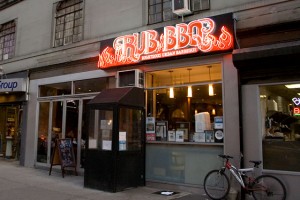 There's nothing more satisfying than good BBQ. That feeling of happiness with a stomach full of smoked meat & sticky hands. I don't eat as much BBQ as I'd like (I reviewed Hill Country recently), but I will admit that this is one of my favorite places.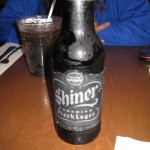 RUB stands for Righteous Urban BBQ & these guys don't mess around.  It opened in 2005 & is helmed by Chef Paul Kirk, one of the most accomplished pit-masters in the country.  I reviewed the place back in 2007 (Thursday Club NYC) & the food is still excellent.  It's one of the few places that serves Shiner Bock, unfortunately they only had the Black Lager, which was good, but not my favorite.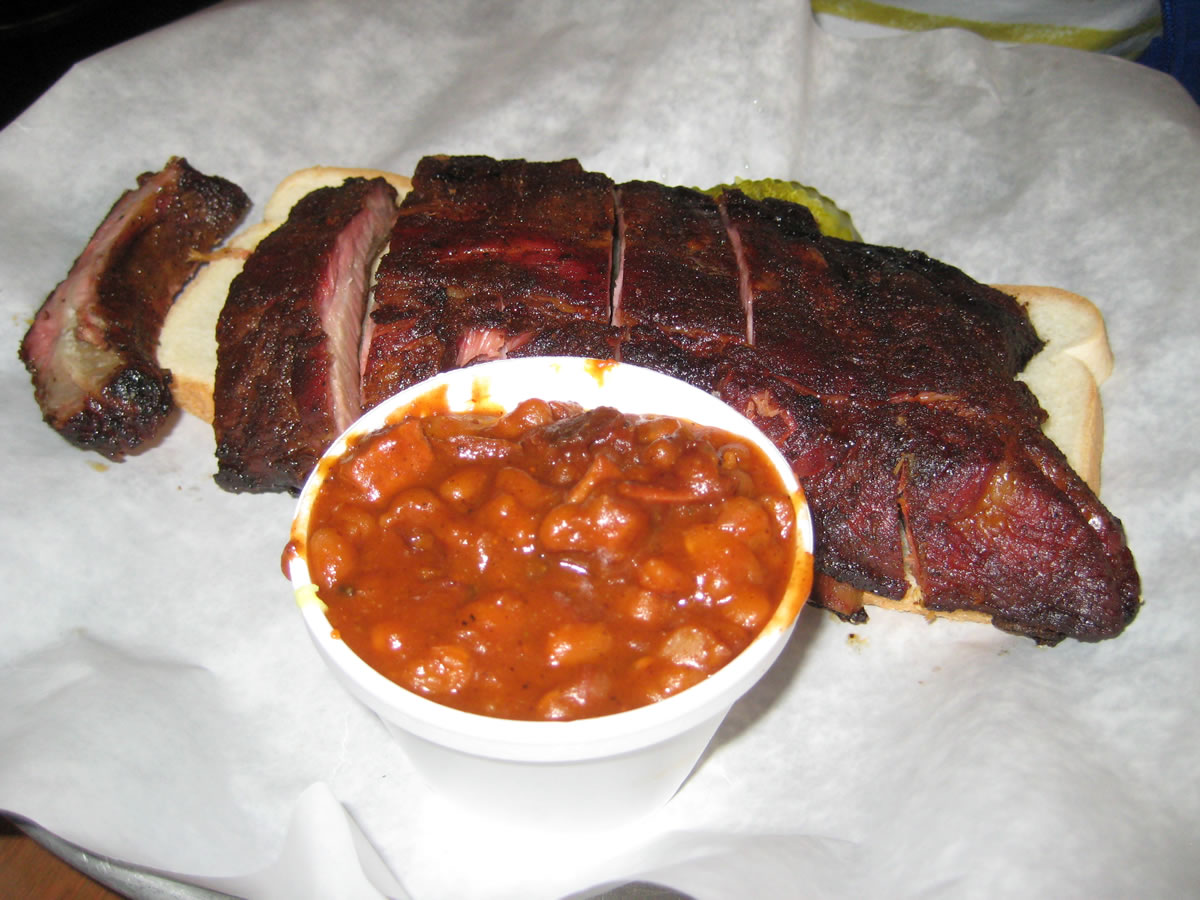 My sister dove right in & ordered the ribs (I can't remember which cut they were, but I'm thinking that it was the Short End).  Served simply on top of two slices of white bread, some pickles & a side of RUB's amazing smoked beans (seriously, this stuff is life-changingly good).  I tried some & it had a delicious smokey flavor & a well spiced dry rub.
Normally I go for the Burnt Ends which are basically fatty brisket tips smoked for 18 hours.  Some people complain that it's a tougher cut, but I absolutely love the stuff.  They are in limited supply & very popular, so they tend to sell out pretty quickly.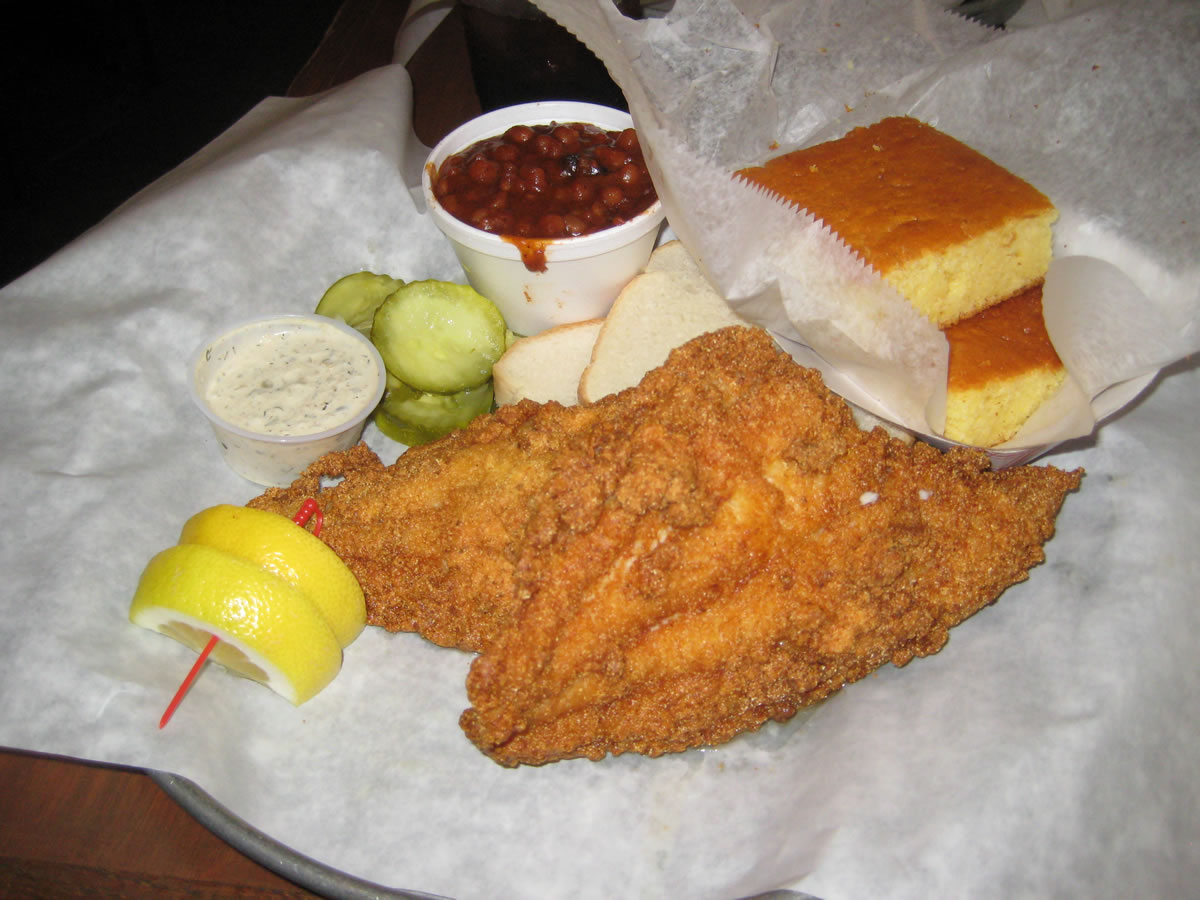 Unfortunately, this was the case on the day that I went, so I decided to try something new & got the Fried Catfish.  You might think I'm crazy for not ordering ribs, but I just wanted to switch it up.  Served with those amazing beans, pickles & cornbread, honestly there was nothing ground-breaking with this dish.  It wasn't bad, but it just didn't knock my socks off like the Burnt Ends do.
I don't claim to be a BBQ expert, but I know what I like & RUB is one of those places.  Go if you can, you'll enjoy it.
RUB: 208 W. 23rd Street at 7th Avenue

Comments