Posted on | August 28, 2011 | 2 Comments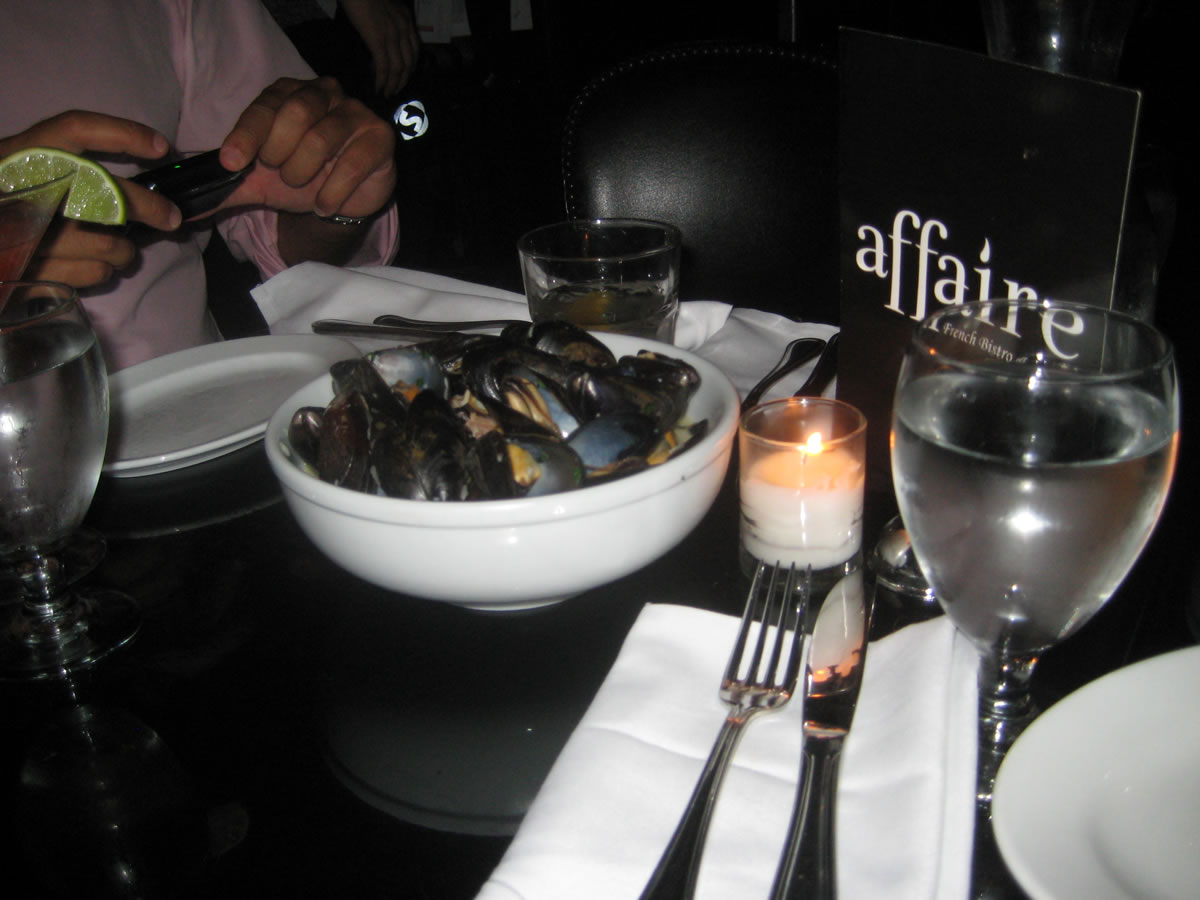 Last Thursday, Nearsay teamed up with French restaurant/lounge Affaire to host a mussels cooking demo & meetup for local bloggers.  Located in a sprawling space that once housed #1 Chinese & China 1, Affaire still has some remnants of it's Asian past while the menu is classic French.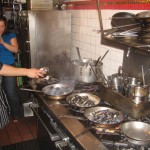 One of the owners, Alex, took us for a tour of the downstairs portion of the restaurant that becomes a lounge/night club later on at night  It's a bit claustrophobic (the air was off as no one was in there), but there are some pretty cool fixtures & a few beds to lounge on.  From there, we went into the spacious kitchen where Chef Edgar Navarette was preparing to teach us how to make Mussels Mariniere, Provencal and Grand Mere.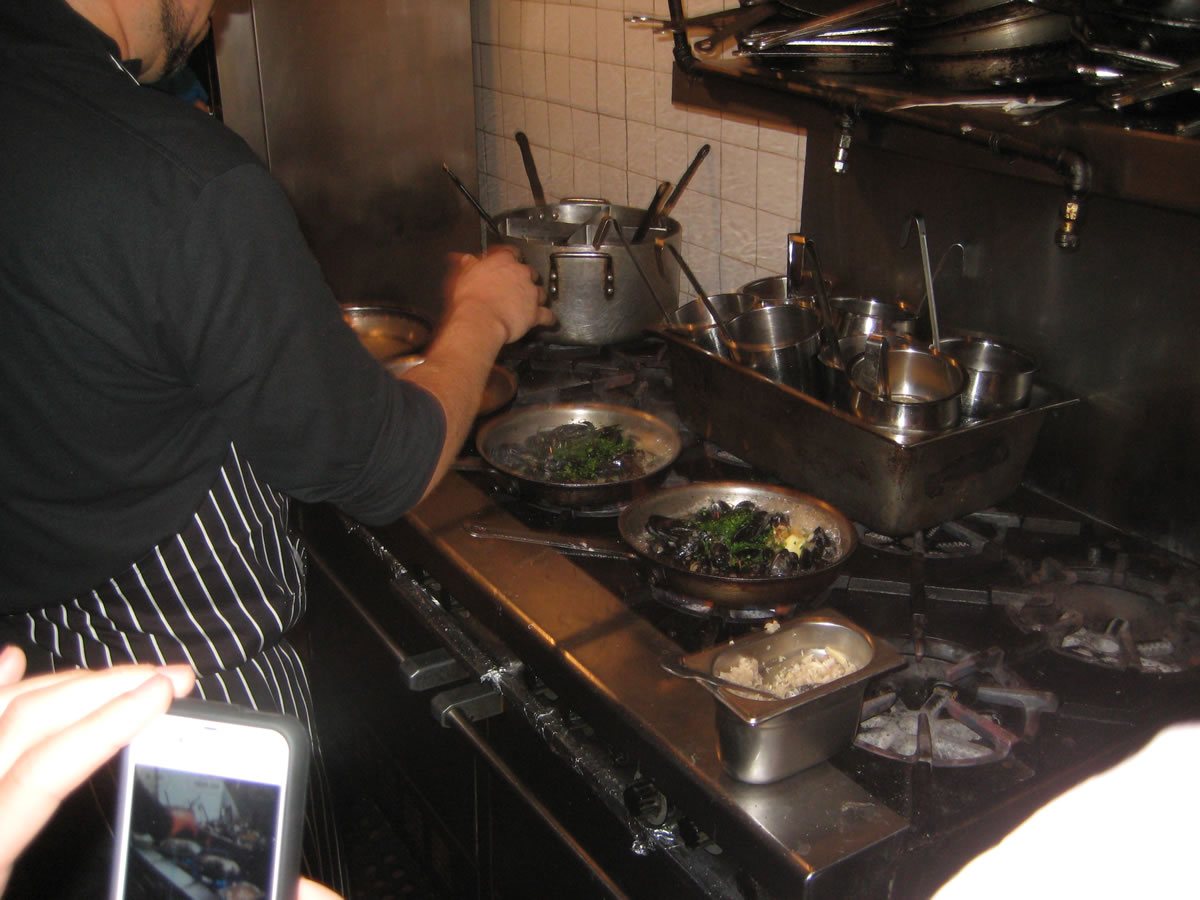 The process started with 4 hot pans, oil was added, then shallot & the mussels.  Depending on the variation, some got wine, others got beer & then bacon and cream.  Massive dollops of butter & parsley finished out the dishes.  Done in around 5-7 minutes.
For a dish that seems so simple, they were all very flavorful.  I think that the curry & bacon version was my favorite.  We also got bowls of fries that were topped with chevre cheese and pesto.  There was loads of crusty bread to mop up the amazing sauces.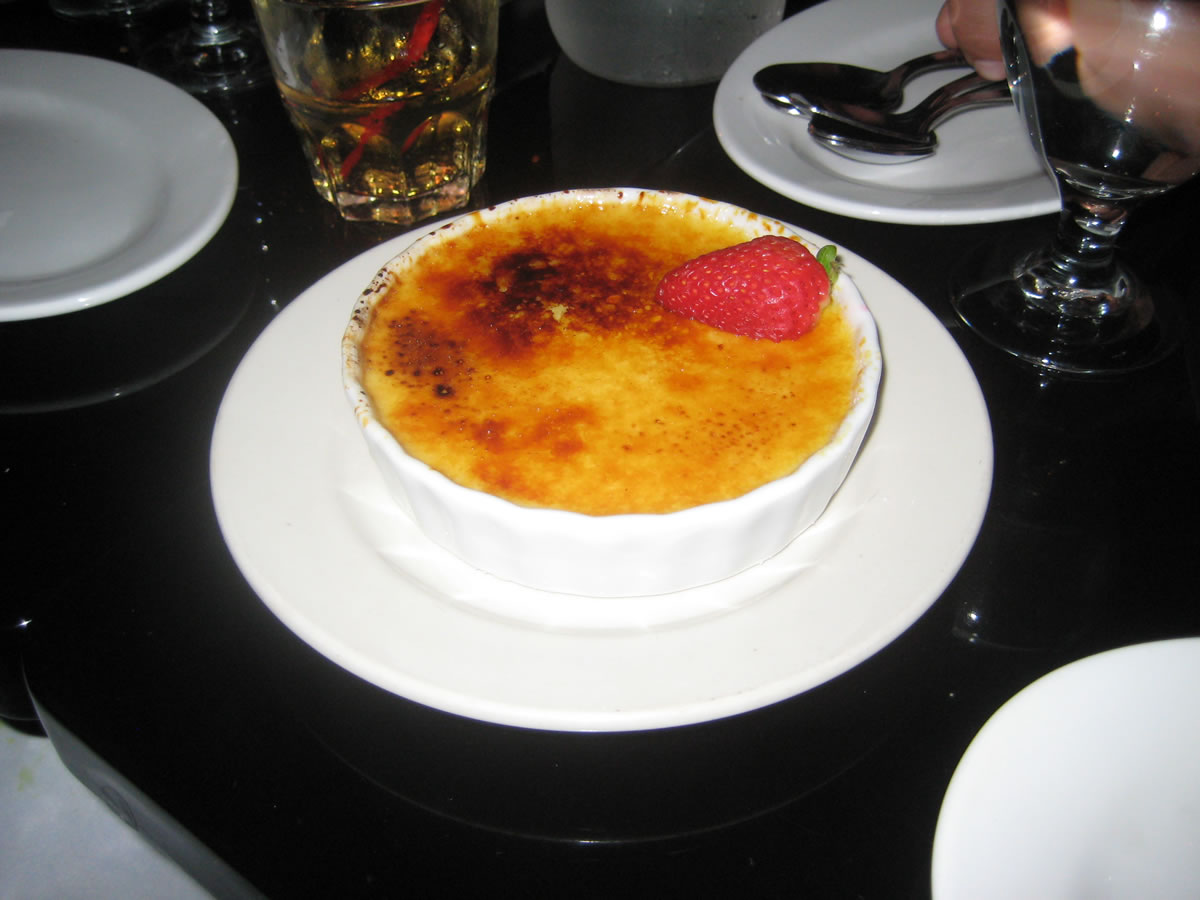 Just when I thought things couldn't get better, they brought out dessert; Crème Brûlée, Profiteroles & a Warm Chocolate Cake.  I was already stuffed by now, but couldn't resist!
It was great to meet the rest of the Nearsay team & contributors.  After months of back and forth tweets, I finally met Sarah Shaker, another East Village blogger.  The food & drinks were excellent and we all had a good time.  I will definitely be coming back for dinner to try some of the other dishes, particularly the Lobster Risotto.
Affaire: 50 Avenue B at 4th street.

Comments