Posted on | March 21, 2012 | No Comments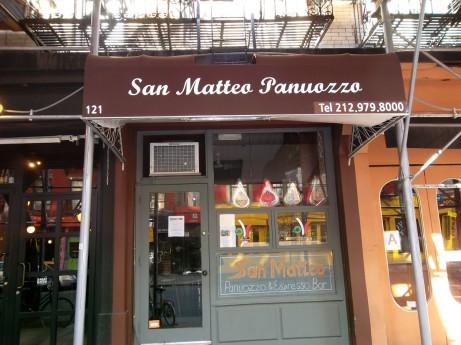 San Matteo's 2nd outpost (they have a location in the UES) will be taking over the former Mõtek Crepe shop on St Marks.  I didn't know what a panuozzo was, but according to the website:
"The panuozzo starts as would a pizza but results in a type of panino but with freshly baked bread. The bread, with its beautiful honeycomb-like crumbs, is moist and permeated with the scent of smoked scamorza or the sweetness of porchetta, just to name but a few of the ingredients that can be had."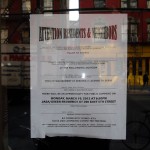 I wasn't a big fan of Mõtek, so I think this will be a welcome addition to the neighborhood.  They'll be serving pizze, wine & espresso too.  Personally, any restaurant that has cured meat hanging in the window is OK in my book.
San Matteo Panuozzo: 121 St Marks at Avenue A
Comments