Posted on | April 25, 2012 | 1 Comment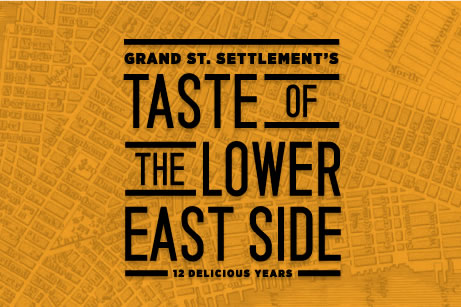 I'm not sure how this got under my radar, but tomorrow night is the 12th Annual Taste of the Lower East Side benefiting the Grand St. Settlement.  General Admission tickets are currently $175 and will be $200 on the door.  This may seem a bit steep, but Grand St. Settlement provides crucial services for low income families & individuals for nearly 100 years.  If that doesn't convince you, wait till you see the list of restaurants that will be participating.  There are way too many to list, but it's basically a who's who of food in the Lower East Side.
Places that I've been to & are participating include; Zoe, Vandaag, Gemma, Goat Town, Maharlika & Northern Spy Food Co.  There are loads more, so not only are you donating to an amazing non-profit, but you'll also be guaranteed some of the best food that this diverse area has to offer.
Tickets available here.  General Admission from 7pm.
Taste of the Lower East Side: 82 Mercer St. between Broome & Spring.
Comments