Posted on | October 12, 2012 | No Comments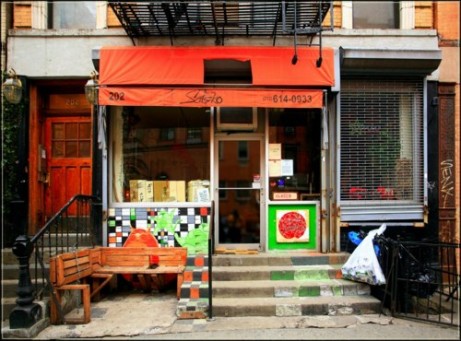 Sake Bar Satsko will have a variety of dim sum on the menu every Sunday, 2pm to midnight.
From a recent Facebook Update:
Dim Sum Sunday starting this Sunday, October 14th.

Pork & garlic chive / chili infused sauce
Eggplant & tofu / soy sherry sauce
Crispy shrimp balls / lime fish sauce
Pork & shrimp harumaki / soy garlic sauce
Tofu & vegetable egg roll / soy garlic sauce
Fried salmon wontons /green curry sauce
Ginger shiitake / red crystal sauce
Steamed beef balls / hoisin soy sauce
Four colour pork dumplings / chili sauce
Crispy chicken money bags / spicy plum sauce

We use organic free range and cruelty free ingredients
as much as possible.

The menu will change weekly.

2pm till Midnight,Y'all
That's quite a list!  I had the opportunity to try a few variations out last week & they're pretty damn good!  I know where I'll be this Sunday!
Further Satsko coverage here.
Sake Bar Satsko: 202 East 7th Street between Avenue B & C
Comments