Posted on | January 26, 2014 | No Comments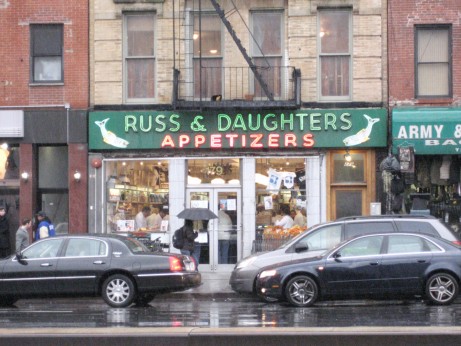 Russ & Daughters, the 100 year old Lower East Side appetizing landmark, will be featured in Julie Cohen's documentary Sturgeon Queens will air on PBS this fall & make the festival circuit beginning in May.  Check out the trailer via The Braiser.
I haven't yet had a chance to review Russ & Daughters, but it is my go to spot for pickled fish in the neighborhood. Don't worry, Brooklyn, you always have Shelsky's.
Russ & Daughters: 179 E. Houston Street @Allen St.
Photo via Food For Fel
Comments