Posted on | December 16, 2016 | No Comments
A feel good story from the inbox:
"
Last week 12 year old Jesse Gunn wins $45,000.00 in the Uncle Ben's national cooking contest with his Lop Chong Fried Rice with transformation egg.
$30k will go to his school's cafeteria makeover which it desperately needs.  Jesse wants this to kick-start a healthier lunch program and promote family's cooking together.  
You can see Jesse's more high end dishes on www.instagram.com/jessegunnrocks it will not disappoint.
"
Posted on | September 29, 2015 | Comments Off on Food News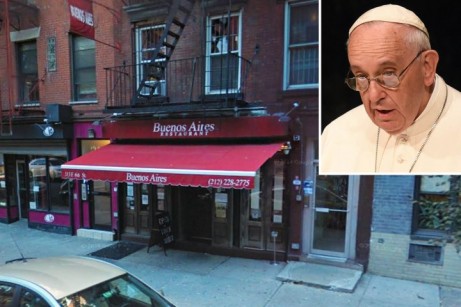 Buenos Aires' chef/owner cooked for the Pope. NY Post
10 Degrees Bistro closes for good. EVGrieve
East Village Cheese opens in new location. EVGrieve 
Oddfellows Ice Cream Sandwich shop to open in East Village. Gothamist
Posted on | September 29, 2015 | Comments Off on New Zeso Mural at 13th Street & 1st Avenue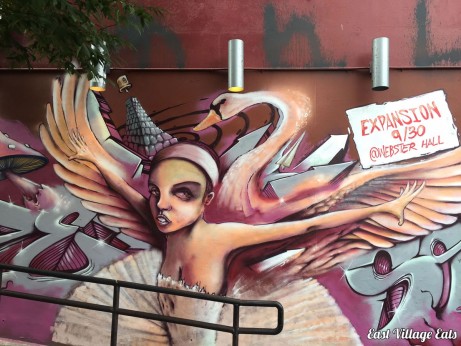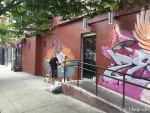 Passing by 13th street near 1st Avenue today I came across artist Zeso putting up some new artwork.  Webster Hall will be hosting a party tomorrow Sept. 31st featuring live graffiti, DJs & ballerinas (hence the art), there will also be a night market.  Further info on the flyer here. 18+
Webster Hall
125 East 11th Street.
Posted on | September 29, 2015 | Comments Off on Drink & Draw at OST Cafe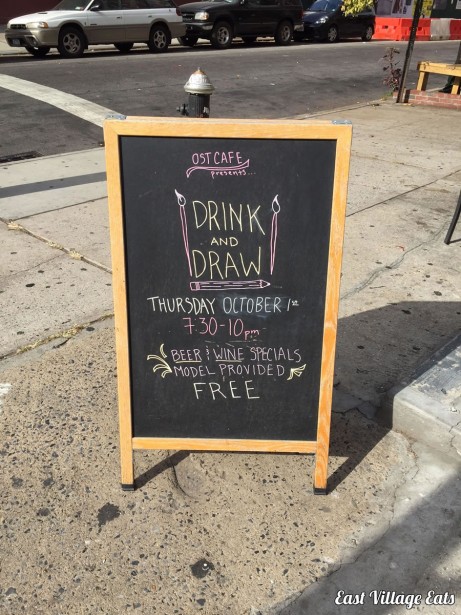 Ost Cafe will be hosting a Drink & Draw event this Thursday from 7:30-10pm at their East Village location.  Per the sign there will be a model present and beer & wine specials.
Ost Cafe
441 E 12th St on Avenue A
Posted on | August 7, 2015 | Comments Off on Rosé & Frites At Lois This Sunday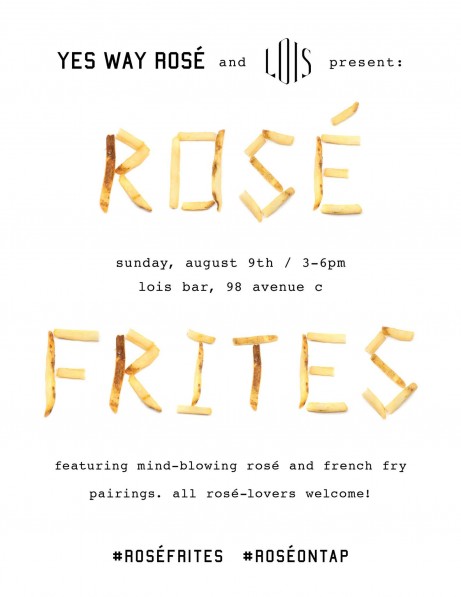 Lois, the (newish) wine bar featuring wine on tap and small plates, will be hosting an event to celebrate Rosé and frites this Sunday from 3-6pm.
Lois
98 Avenue C btwn. 6th & 7th St.
Posted on | August 6, 2015 | Comments Off on Barnyard Cheese Closed Until Further Notice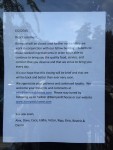 I passed by Barnyard on Avenue C today and the place is pretty much cleared out with a sign (dated August 2nd) on the door.  It seems that they are closed until further notice while work is done on the building.  There is nothing stated on their Twitter or Facebook accounts, but the note says 'It is our hope that this closing will be brief'.
Update: They should be open by the weekend.

Barnyard Cheese Shop
149 Avenue C btwn 9th & 10th St.
Posted on | June 28, 2015 | Comments Off on Food News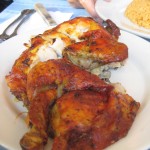 Casa Adela's rotisserie chicken gets some love from the NY Times.
Friterie now open on St Mark's Pl.  EVGrieve
Fuku opens in former Momofuku space. Eater
Bago opens on 1st Avenue. Bedford + Bowery
Babu Ji opens on Avenue B. Eater
Posted on | June 22, 2015 | Comments Off on Pardon The Mess
We're moving the site to a new server, unfortunately not all of the files migrated properly.  We'll be cleaning up the broken links ASAP.
Posted on | April 11, 2015 | Comments Off on Hop Devil Grill & The Belgian Room Closed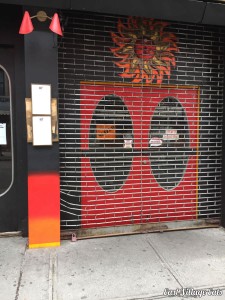 Hop Devil Grill & The Belgian Room, both on Saint Marks Pl near Avenue A were closed yesterday for nonpayment of taxes.  As EVGrieve reported yesterday, the closures are not necessarily permanent.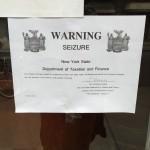 Posted on | April 9, 2015 | Comments Off on Taste of 7th This Weekend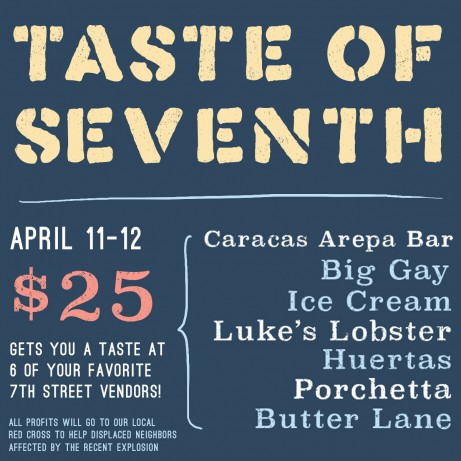 Taste of 7th Street will be happening this weekend with profits going to help residents & businesses displaced by the horrific March 26th fire that claimed two lives.  25 bucks get you one dish from each of the participating restaurants: Caracas Arepa Bar, Big Gay Ice Cream, Luke's Lobster, Huertas, Porchetta & Butter Lane.  Tickets and further details are here.
keep looking »