Posted on | June 28, 2015 | No Comments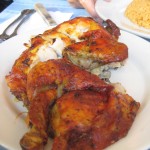 Casa Adela's rotisserie chicken gets some love from the NY Times.
Friterie now open on St Mark's Pl.  EVGrieve
Fuku opens in former Momofuku space. Eater
Bago opens on 1st Avenue. Bedford + Bowery
Babu Ji opens on Avenue B. Eater
Posted on | June 22, 2015 | No Comments
We're moving the site to a new server, unfortunately not all of the files migrated properly.  We'll be cleaning up the broken links ASAP.
Posted on | April 11, 2015 | No Comments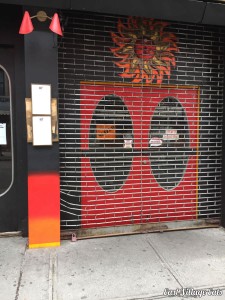 Hop Devil Grill & The Belgian Room, both on Saint Marks Pl near Avenue A were closed yesterday for nonpayment of taxes.  As EVGrieve reported yesterday, the closures are not necessarily permanent.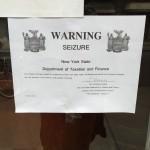 Posted on | April 9, 2015 | No Comments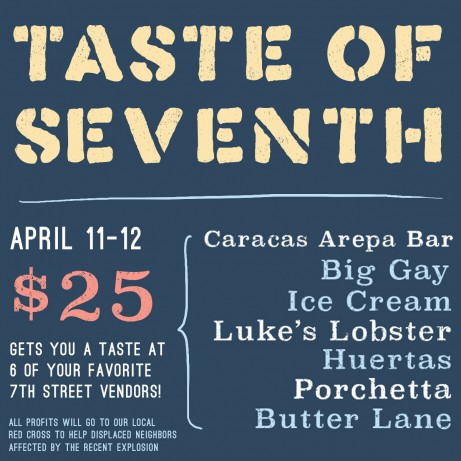 Taste of 7th Street will be happening this weekend with profits going to help residents & businesses displaced by the horrific March 26th fire that claimed two lives.  25 bucks get you one dish from each of the participating restaurants: Caracas Arepa Bar, Big Gay Ice Cream, Luke's Lobster, Huertas, Porchetta & Butter Lane.  Tickets and further details are here.
Posted on | March 10, 2015 | 1 Comment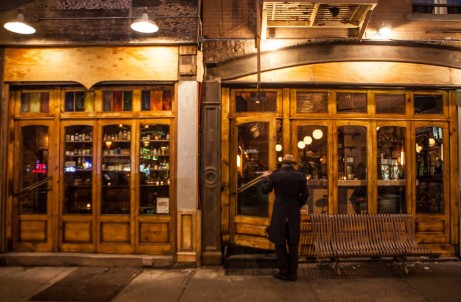 Pardon My French, formerly Casimir, has opened on Avenue B with a completely renovated bar in the previously under-used side room.  No word on the menu as yet, but it seems that that have taken a turn away from traditional French fare (see this NYPost article), as well as a revamped cocktail list.  I'll admit that the place looks pretty great.
Pardon My French: 103 Avenue B btwn 6th & 7th Street
Posted on | April 19, 2014 | No Comments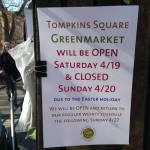 Due to to Easter Sunday tomorrow, the Tompkins Sq. Greenmarket will be held today during regular hours (9am-6pm).  They will move back to Sunday next week on the 27th.
Be sure to check out the two newest vendors: B&Y Farms and Bread Alone.
Tompkins Square Greenmarket: Avenue A at 7th Street.
Posted on | April 9, 2014 | No Comments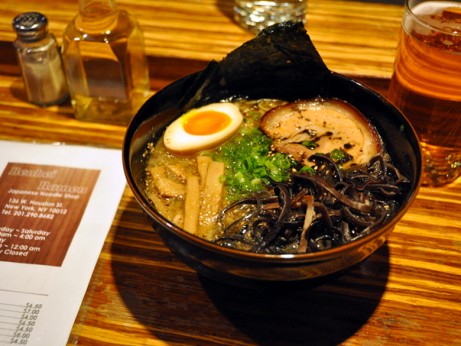 Benkei Ramen now available at Hill & Dale after midnight. Bedford + Bowery
Sweet Chick coming to former Max Fish space. The Lo-Down
Smorgasburg alum Schnitz opens in the East Village. Gothamist
Grasshoppers to feature on the menu at Black Ant.  Bedford + Bowery
Honest Chops, the city's 'first all-natural halal meat store' (soft) opens.  EVGrieve
Bar/Restaurant and dedicated 'tortilla factory' coming to former Sushi Lounge space. Eater
Posted on | April 8, 2014 | No Comments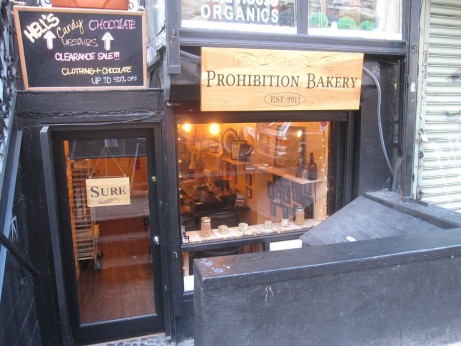 We love cupcakes, we love booze – so why not get the best of both worlds with a free liquor-laden mini cupcake from Prohibition Bakery in the LES?  Started in 2011 by Brooke Siem and Leslie Feinberg in 2011 (check out this YouTube video), Prohibition has about 15 rotating cupcake varieties with combinations such as the Old Fashioned and Pretzels & Beer.
Claim here once you're at the shop.  21+, offer expires April 13th
Prohibition Bakery: 9 Clinton St. @ Houston St.
Posted on | April 6, 2014 | No Comments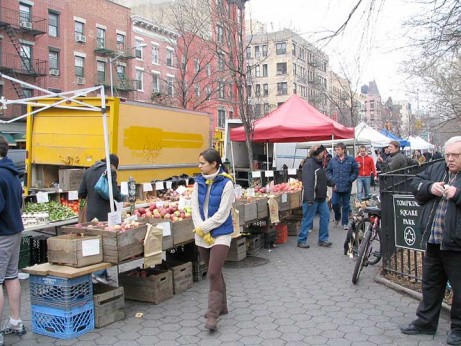 Looks like we have two new vendors at today's greenmarket:
"Two Farms Added to the Tompkins Square Line-up for this Sunday, April 6th- one returning, one new!
B&Y Farms of Tioga County, NY returns to the market with their Animal Welfare Approved pork, lamb, poultry,  and eggs, in addition to their yarn, fleeces, and pickles.
Bread Alone of Ulster County, NY also joins the market, bringing their mostly certified Organic artisan breads and pastries."
Tompkins Square Greenmarket: Avenue A at 7th Street.
Image via Forgotten-NY
Posted on | March 28, 2014 | No Comments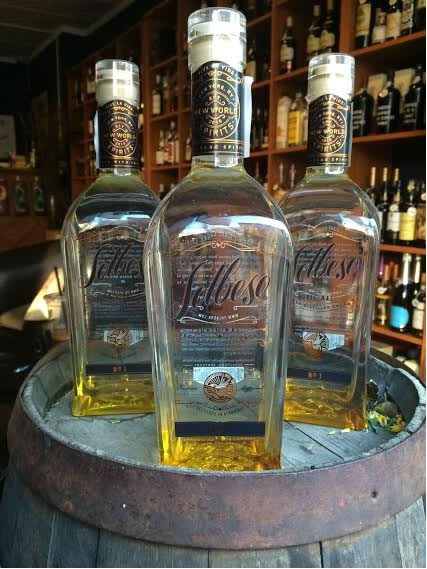 The gang at ABC Wine are taking a break from their normal wine tastings & featuring Solbeso today.  What is Solbeso you ask?  Honestly, I have no idea, so I had to do some research (Googling) online.
Made from fresh cacao fruit from farms in Peru and Ecuador, Solbeso is being touted as the first new category of spirit in 200 years. Unlike the bean, cacao fruit has a light, citrus flavor 'more akin to a creamy sorbet'.  ABC will be hosting Solbeso's co-founder and a cocktail specialist, so it'll be interesting to see the flavor combinations they come up with.
ABC Wine Company: 10 Avenue C @ 7th Street
« go back
—
keep looking »