Posted on | April 11, 2011 | 3 Comments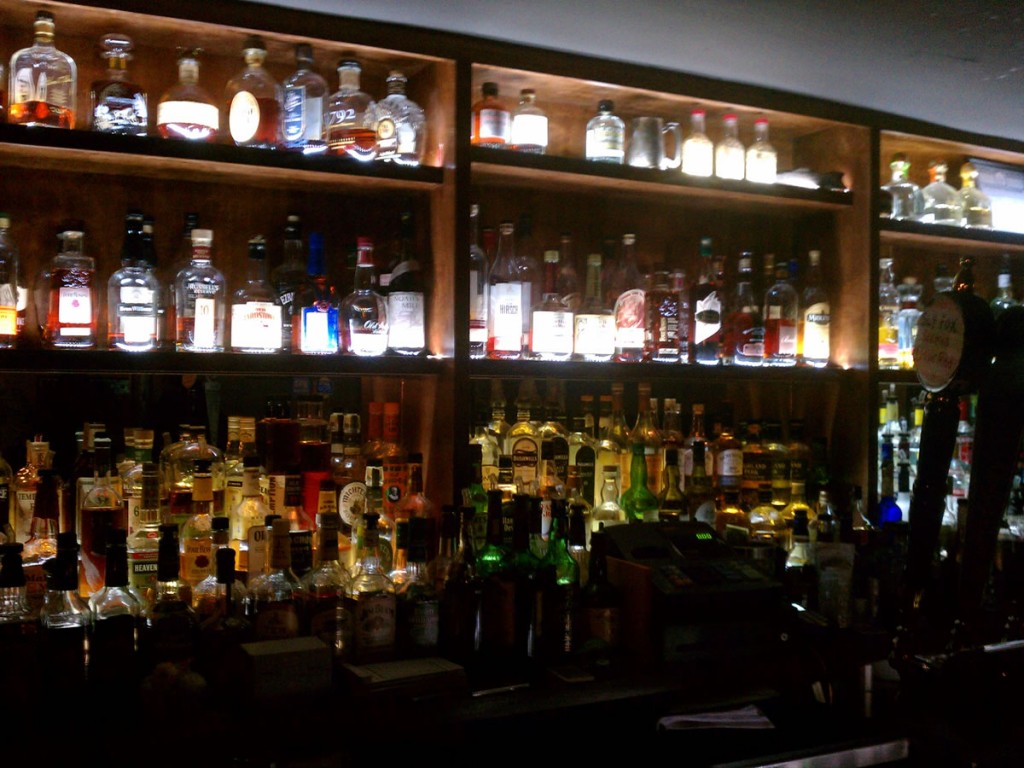 Idle Hands is a self-proclaimed 'Bourbon, Beer & Rock' bar located downstairs at 25 Avenue B (between 2nd & 3rd St.) & honestly that's as good of a description as you're going to get.  Initially I was somewhat skeptical of the bar because of the brightly lit & eye-catchingly orange Billy Hurricane's bar that resides above it, but when a friend mentioned some of the bourbons & whiskeys that they stocked, I knew I had to go.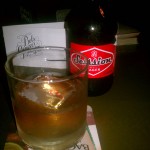 The space is very sparse with low ceilings, simple furniture, black paint & absolutely no windows.  What Idle Hands lacks in sunlight, it more than makes up in beer, bourbon & whiskey.  Pictured to the left is a Session Red Lager (at $3, this is my favorite new beer, it's also available as a dark lager) & an Old Overholt rye with their trademark massive ice cube.  This is a real drinkers bar with a well thought out selection of bourbons & plenty that you've never heard of before.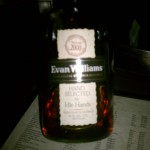 They even have their own edition of Evan Williams which I'll admit is really damn good.  The bartenders all know a thing or two about bourbon & are more than happy to help you make your selection.  On top of a top-notch liquor selection, Idle Hands also has an extensive beer list including the aforementioned Session (a steal at 3 bucks), Schlitz, Innis & Gunn, Delerium Tremens & 5 beers on tap, all decently priced.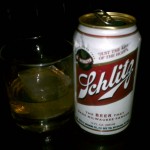 The place can get pretty busy on the weekends so I tend to go on Sundays & Mondays where you're guaranteed a seat at the bar & civilized surroundings.  If you enjoy beer and bourbon & are looking for a new place to check out, go to Idle Hands.
Idle Hands: 25 Avenue B between 2nd & 3rd Sts.
Comments