Posted on | June 11, 2011 | 5 Comments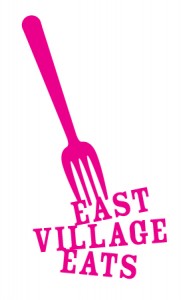 Updated: Click here for info on the 2012 event.
First of all, let me say that I have nothing to do with the organization of this amazing tasting tour lined up for next Saturday. I was just luckily enough to start a blog of the same name a few months before the 1st tour last year. This is organized by the awesome Fourth Arts Block who have teamed up with Thrillist for 2011.  The price is even cheaper this year; a mere $29 for food or booze at 12 of the most exciting & innovative bars & restaurants that the East Village has to offer.  Festivities kick off at 12:30-5pm Saturday June 18 when you get your official pass & map.  If it's anything like the tour last year (read here), YOU WON'T WANT TO MISS THIS.
I don't want to go into too much detail, but here are some of the participants;
Swift
MONO+MONO*
Jimmy's No. 43*
Cucina di Pesce*
Hecho en Dumbo*
Destination Bar
Idle Hands
Northern Spy Food Co.
Ballaro
Korzo Haus
FAB Cafe
La Lucha
(*Denotes returning participant) Tickets via Thrillist.
Comments