Posted on | March 8, 2010 | No Comments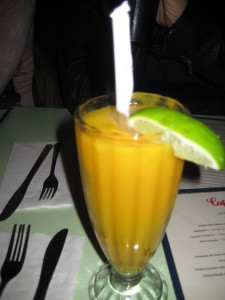 I went to 'hipster-laden' Cafe Habana a while back with my brother & his girlfriend & I'm only just getting around to writing it up.  This is well out of my normal range, but we were shopping in the area & hungry.  I'll let you know now that the place is tiny & really cramped, plus it's totally no-frills, but don't let that put you off.  It was around 8 at night, but luckily it didn't take us long to get a booth.  Obviously, we went right in & ordered Mango Margaritas (which I think are among the best in the city).  Things got off to a rocky (literally) start as on the other side of our flimsy booth back were some people who insisted on pushing our seats.  Luckily our waitress diffused the situation.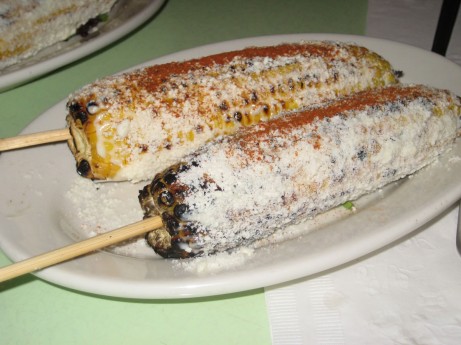 The other staple here is the Grilled Corn Mexican Style (like @ La Lucha).  It's basically flame-grilled corn sprinkled with chili powder & cotija cheese (hard cow's milk cheese named after the town of Cotija, Mexico).  It's served with lime & skewered for easier handling.  Most people eat it with their hands, but I recommend shaving it off of the skewer & asking for extra lime;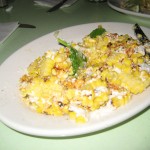 I think it's a lot better this way, but give it a try & see how you feel about it.  Still hungry, we ordered another round of drinks & 3 appetizers: Sopesitos (corn cake sampler), Sincronizada (tortillas with mozzarella & avocado) & Taquitos Caseros (home style tacos with meat fillings).  All 3 were really good, but I must admit that I really liked the corn cakes.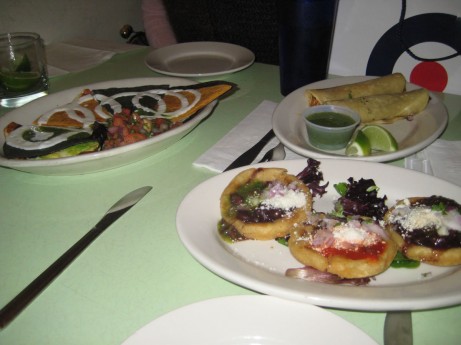 A great snack/meal.  There is an extensive entree menu that we didn't get into, but I really enjoyed myself there.  If you don't mind dealing with crowds & slightly tight spaces, you'll really enjoy Cafe Habana!
Cafe Habana: 17 Prince Street @ Elizabeth
Comments