Posted on | August 26, 2010 | No Comments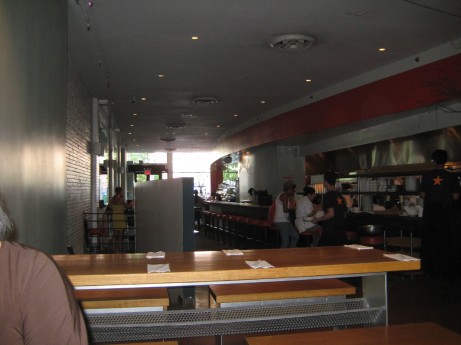 I recently went to Republic with my Mom for an early dinner.  I haven't been there in a while, so I was really looking forward to the meal.  It was pretty empty, so we were seated immediately.  Normally I order the curried duck noodles (which are really tasty), but this time I decided to opt for a bento box.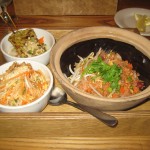 The bento boxes are available in house only (no delivery) & cost $12.  I got the Bento Box #3 which consisted of a papaya salad, chicken skewers & sauteed rice.  The salad was ok, but really nothing to write home about.  The skewers were really good & tasted almost like a chicken satay.  The rice was the real star here.  I'm not sure what spices they used in it, but it was really tasty.  Cilantro & bean sprouts (a nice crunch) rounded the dish out.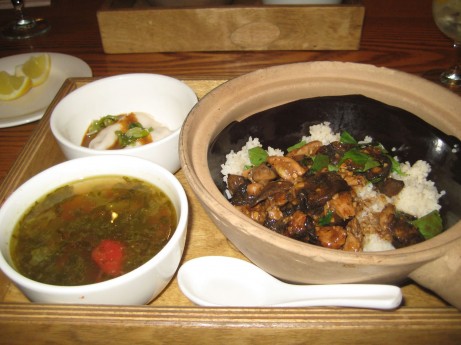 My Mom got the Bento Box #1; beef & vegetable soup, seafood dumplings and chicken & rice.  I didn't try any of her dishes but she seemed to enjoy it.  There are 6 bento boxes available so you're sure to find something you like.  As I said before, I normally get the curried duck noodles which are really good.  Republic serves up great food & isn't expensive at all, if you're up for some Asian fare, check it out.
Republic: 37 Union Square West at 16th Street

Comments