Posted on | September 15, 2010 | 1 Comment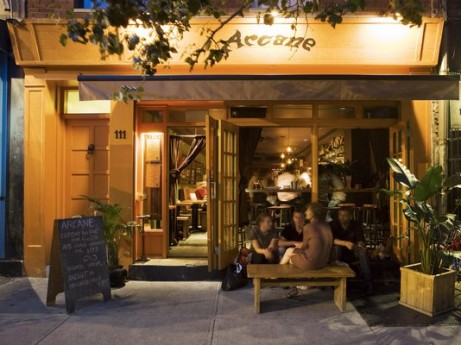 Arcane, the French-Caribbean restaurant,  is celebrating it's second birthday today.  I just passed by & it looked pretty packed, with party-goers sharing the sidewalk with people drinking at Zum Schneider next door.  I did review the brunch there back in May (not very favorably), but I have as yet to have dinner.  Anyway; Happy Birthday Arcane! Further coverage here.
Arcane: 111 Avenue C at 7th Street
Image via Tour de New York.
Comments