Posted on | November 1, 2010 | 2 Comments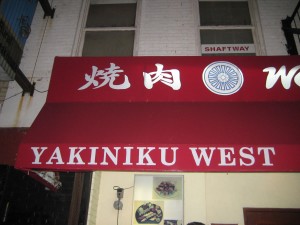 A few weeks ago, a group of drunks & foodies (I fall into both categories) descended on 9th street to eat, booze & celebrate Dan's birthday at Yakiniku West (218 East 9th St. between 2nd & 3rd Avenue). Yakiniku is a Japanese Steakhouse, complete with a no shoe policy, loads of wood paneling, sunken seating & the omnipresent in-table hibachi grill.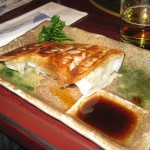 There was a bit of a mix-up as the staff had given our tables away, but we were eventually seated upstairs in a semi-private room with 2 tables.  After a brief look through the menu, we opted for beer & sake to start.  A few people (Yeah, you Danny) had to leave early so they went ahead & ordered (Gyoza pictured).  While the main attractions are the meat & seafood cooked on the grill, Yakiniku also serves up excellent sushi & rolls.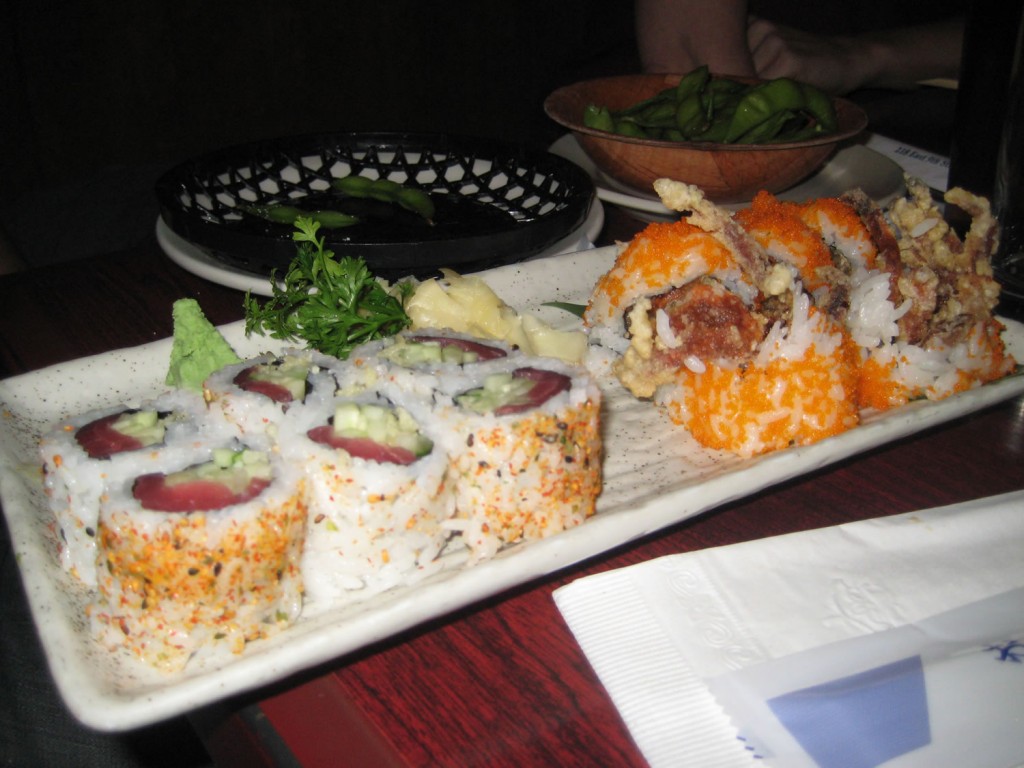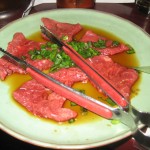 Beer was consumed (the bottle of sake never showed up, luckily for us), entree orders were placed & our grills were fired up.  I got the skirt steak which came lightly marinated in soy (or was it a soy & ponzu mixture? I couldn't tell) & scallion.  The birthday boy got the surf & turf platter which I regretted not ordering as soon as I saw it.  Steak, clams, prawns & crab legs (Snow Crab methinks), how could you go wrong?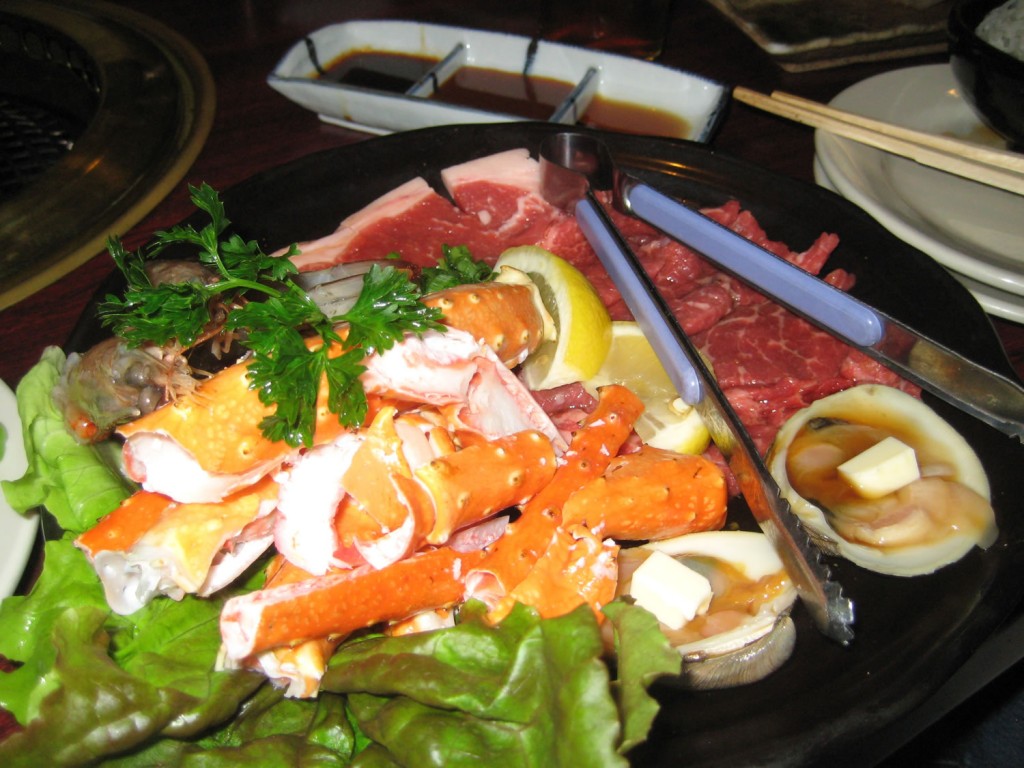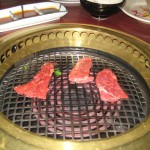 After a bunch of failed attempts I finally got the steak that I had ordered to the proper level of 'done-ness'.  It was really hard to know when to turn the meat, etc.  With all of the drinking & heckling I ended up with several burnt pieces initially.  When I got into my rhythm, however, the steak was like butter, with an awesome crunch provided by the charring.  I'll admit, however, that I did spend most of my time eying up Dan's seafood.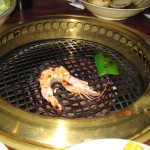 Luckily for me, Dan needed some help.  I started out with the crab legs; they had already been steamed & cracked open, so all I had to do was sear them to get a nice bit of caramelization.  They were, by far, the best option here; deliciously sweet & full of flavor.  The meal was rounded out with Green Tea ice cream that we all shared.  It was nothing to write home about, but by that time we were all pretty full & well on our way to Drunky Town (Pop. 12).
I really enjoyed my meal at Yakiniku West, I hadn't been there in a long time & it was great to share a meal with friends (both new & old).  I think that the food is excellent (don't forget to try the sushi & rolls) & the hibachi provides a bit of fun.
Go in a group so you can all try each other's dishes.
Further coverage here.
Comments