Posted on | November 5, 2010 | 2 Comments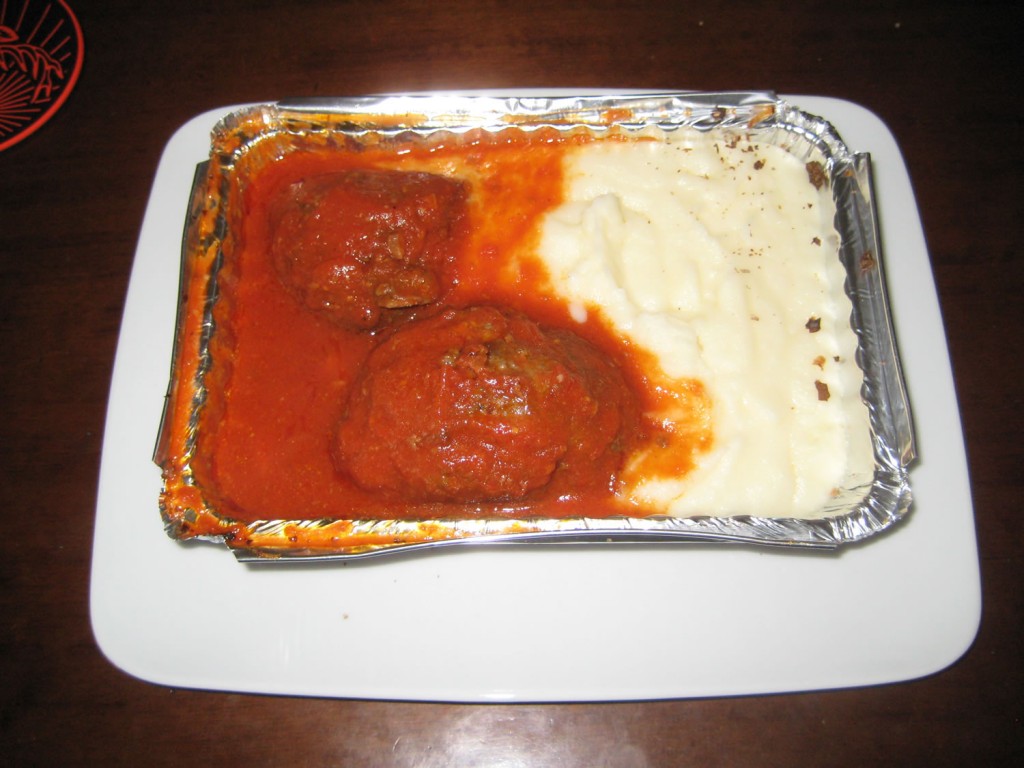 I felt the need to add this post as I won Frank Restaurant's daily lunch giveaway (@frankrestauant on twitter), if you're the first to retweet, you get a free lunch.  I'm literally devouring it right now & typing in between bites.  Polpettone is basically a rolled meatloaf, Frank serves it with a marinara sauce & mashed potatoes.
The mash is extremely creamy (in a good way), & is so smooth that I think they ran the potatoes in a ricer.  The meatloaf is a little on the bland side, I got hints of oregano but that was about it.  Honestly, I think it could have done with more garlic & maybe some seasoning salt.  The marinara was good, but nothing to rave about.  The portion size is large (2 gigantic meatballs) & it was served with Frank's excellent, crusty, bread (not pictured).  I love the food at Frank & a free lunch always goes down well!
Further coverage here.
Frank Restaurant: 88 2nd Avenue between 6th & 5th Street
Comments