Posted on | December 25, 2010 | 1 Comment
It's funny how a bit of misfortune can turn into a good thing.  I had hoped to take my Mom to Ippudo on 4th avenue for some ramen, but the place was packed to the gills, so we headed east & wound up eating at Village Yokocho.  Not ramen, but we ended up enjoying ourselves.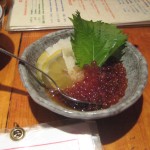 Village Yokocho has a vibrant, busy feel with plenty of tables, hibachi & a whole lot of beer drinking going on.  We got a seat at a low bar in front of the grill chef who was more than happy to offer suggestions for us.  We started with a small, simple dish consisting of salmon roe & a sort of radish slaw.  The slaw itself was interesting in texture, but a little on the bland side.  Mixed with the roe, however, the dish was complete.  The satisfying pop & the rich seafood flavor went well with the slaw.
Next up was a selection of seafood, salmon sashimi, salmon roe, sea urchin (Uni), flying fish roe & crab meat all served over shredded daikon.  This was quite a smorgasboard & offered a wide rane of flavors.  My favorite was the sea urchin which I know isn't everyone's preferred dish (some people just can't get their head around the texture).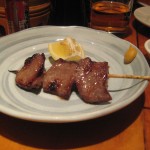 Following the advice of the chef working away in front of us, we moved on to yakitori dishes from the grill.  We got the grilled beef then grilled chicken gizzards.  Both were tasty, but I think there were some errors made in either the cooking or in the case of the beef, the cut of meat.  The chicken gizzards were really chewy & basically impossible to eat.  If treated like bubble gum, however, there was some really great flavor there.  The beef was also tough, but edible.  I really had hoped for these dishes to be better.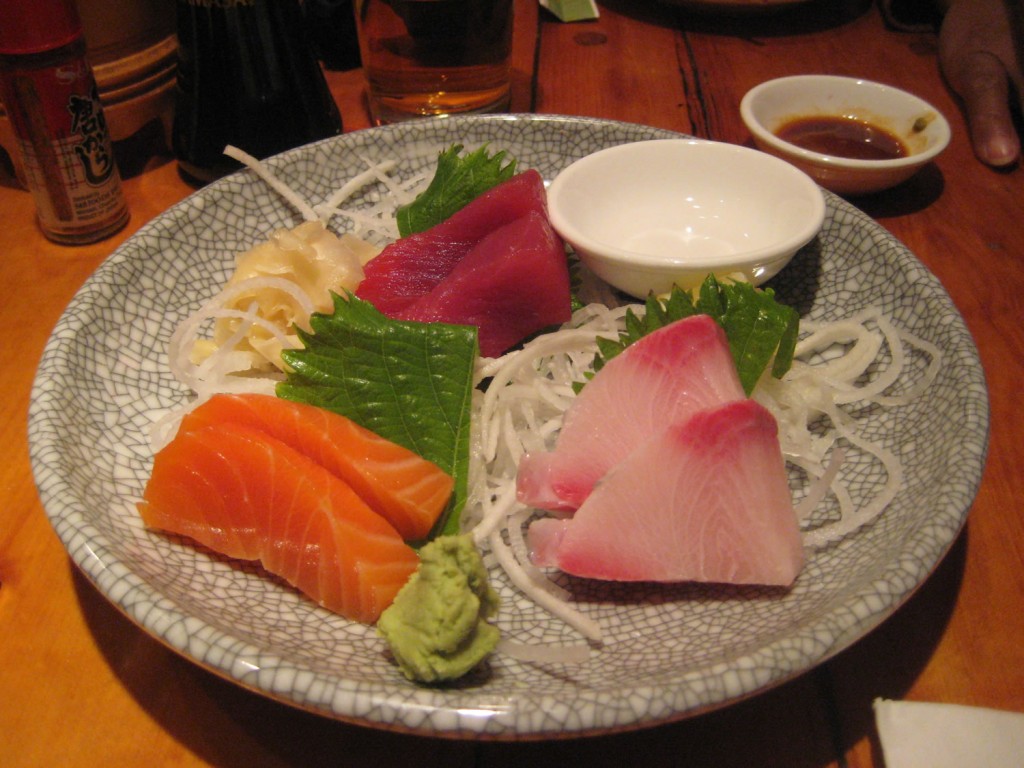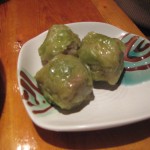 Excellent wasabi pork shumai were followed by a sashimi plate of salmon, tuna & yellowtail.  The fish was very fresh & tasted great, but by this time I was pretty full & totally 'salmoned' out.  I enjoyed my meal at Village Yokocho & had a lot of fun eating in the bustling dining room & talking with others who were eating at the counter.
Attached to the restaurant is the equally awesome Angel's Share which serves amazing drinks (particularly whiskeys), but does not share the noisy, boisterous attitude of it's neighbor.

Village Yokocho: 8 Stuyvesant Street @ 3rd Avenue

Comments