Posted on | December 27, 2010 | No Comments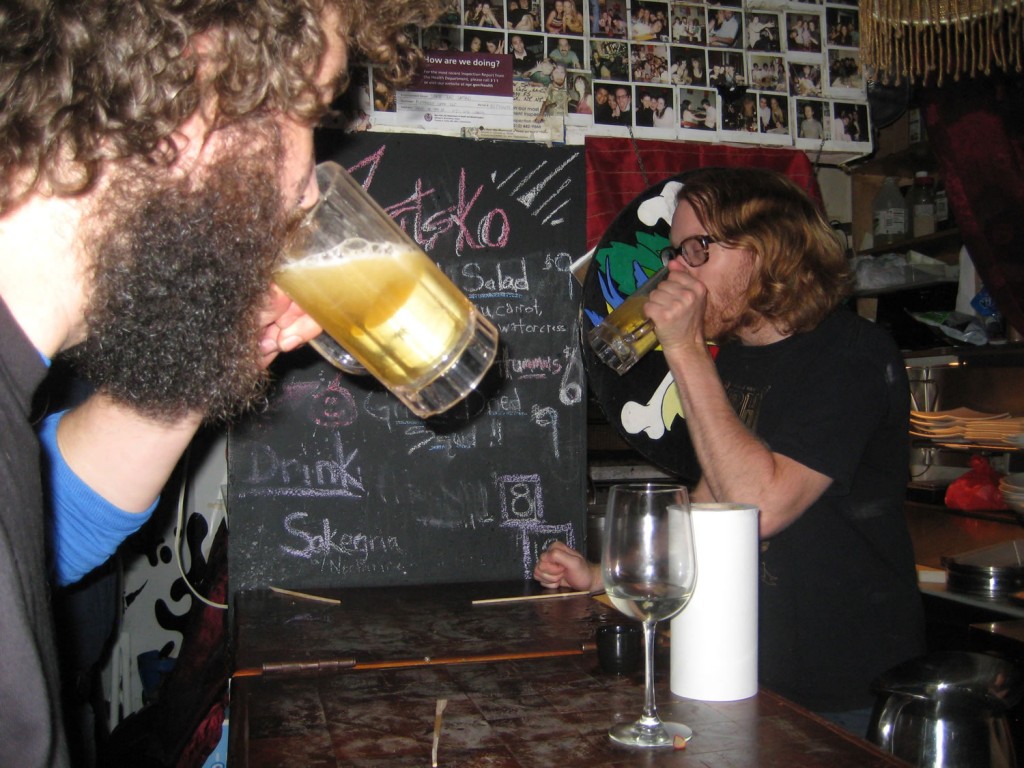 Sake Bar Satsko (my review here) has been voted 'Best Place for Dinner & a Hangover' by the Village Voice & Sound of the City.  Well, actually, it tied with some place called Roberta's, but I don't know where or what the heck that place is & I don't really care.  I've been singing the praises of Satsko to anyone who'd listen (& quite a few who didn't want to) & finally they get some much deserved recognition.
The sushi bar is one of the East Village's hidden gems and Monday night is the night to go. Gigantic avocado rolls aside, the hole-in-the-wall restaurant boasts a million types of sake, $7 sake bombs, and most importantly, a DJ behind the bar. Cubic Zirconia's Nick Hook plays music off his laptop with one hand while knowingly topping your drink off with the other. If the hundreds of Polaroids on the wall are any clue, the bar has become a favorite of the neighborhood – a bar for people to meet and make friends. Who needs an icebreaker when you've got sake bombs? Don't expect to walk away after just one either–some combination of the jams, friendly regulars, and cozy setting makes this place virtually impossible to leave. Best of all, everyone will remember your name the next time you go back.
Sake Bar Satsko: 202 East 7th Street between Ave. B & C
Comments