Posted on | January 8, 2011 | No Comments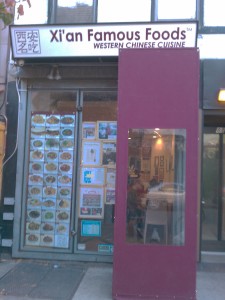 I've found myself eating less & less Chinese food recently, mostly because of all of the new restaurants & flavors in the 'hood & my belief that all Chinese restaurants serve up the same dishes. Not so with Xi'an Famous Foods (81 Saint Marks Place at 1st Avenue), a restaurant which serves food from Xi'an in Western China that is often described as a mix of Middle Eastern & Chinese food.
I had tried a small sample of their food before during Fourth Arts Block's East Village Eats Food Tour, the Cold Skin Noodles were so spicy that my Mom & I couldn't eat them, but I decided to give Xi'an another try.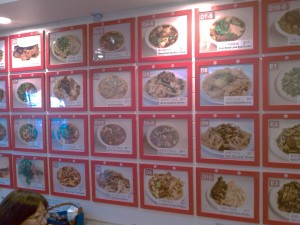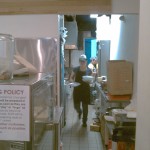 The space is small & normally very crowded, with communal seating if you're lucky enough to grab a table.  The kitchen, located out of the back seems absolutely tiny, but yet Xi'an manages to serve a wide variety of food.  There isn't a menu as such, just a wall filled with pictures of dishes & a corresponding letter & number for ordering.  This isn't your typical Chinese restaurant with General Tso's Whatever & a bunch of other bastardized dishes, they have some truly amazing dishes & are not afraid to subscribe to the whole 'nose to tail eating' that seems to be so popular nowadays.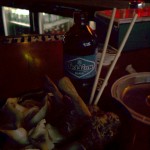 Lamb features heavily on the menu (I really want to try C2, the Lamb Offal Soup & the Lamb Treasures Soup has me intrigued) so I ordered D10, Stewed Lamb Spine Hand-Pulled Noodles to go (there were no seats) & took them over to my favorite new bar, Coal Yard, which had just opened for the day.  I loved the lamb, it was tender & very flavorful, the noodles however, were a bit on the chewy side for my taste.
With such an extensive menu & rock bottom prices, I'll be going back to Xi'an pretty soon.  If you're looking for something a bit out of the ordinary, Xi'an is a good place to start.
Comments